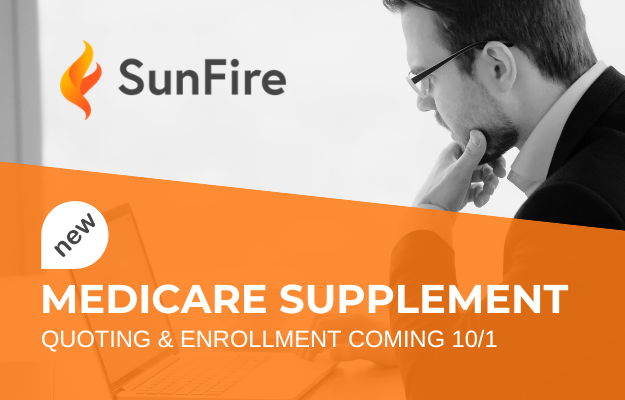 We are excited to announce the initial launch of SunFire's Med Supp Quoting and Enrollment Experience, arriving 10/1! We believe they have created a revolutionary platform that will significantly improve your efficiencies and profitability. As with any new product, their goal is to build a strong foundation with key features and continue to enhance the system over time, including additional carrier integrations.
Features Included in the Initial Launch
Accurate quoting for 49 carriers with enrollment capabilities for 17 carriers:

Full enrollment integration with Aetna, Cigna and Anthem.
With MOO, UHC, Humana, and Aflac slated for the new year.

Link outs for the other 11 carriers, where the application will be completed within the carriers' portal.
A Med Supp specific needs assessment, which captures drug and medical condition data, with the intention of alerting agents to carriers that will be unlikely to pass the applicant through underwriting.
If our algorithm suggests that Med Supp may not be the best path, the agent can easily transition into the MA/MAPD Quoting and Enrollment flow with all client data staying intact.
Post enrollment, our new bundling experience creates real agent efficiencies by providing the ability to capture drug and demographic data one time and pass that information to the DVH and PDP applications displayed post sale.

The DVH partners currently integrated for quote and enroll include NCD and Aetna with a more robust suite of DVH integrations, including MOO, UHC, Cigna, Humana, Aflac, GTL and others slated for the coming months.

PDP plans are available and will be shown to agents who are ready to sell pre-filled, with pricing based on previously captured pharmacy and drug cabinet info.
Please keep in mind we will only quote plans that are RTS for the agent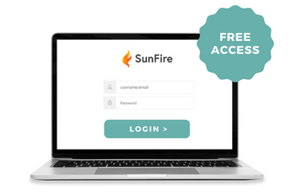 Independent agents play a vital role in helping seniors secure the most cost-effective Medicare plans for their individual needs. This comprehensive tool simplifies the sales process with multi-carrier shopping and enrollment platforms wrapped into a single online experience.
And best of all, this platform is available at no cost to PSM agents. Request details today and make sure you have access to this cutting edge technology at your fingertips.
Request Access Today!
Newest Blog Posts | All Blog Posts