Senior Market Insurance Leads
____
In order to generate leads in the senior market, it is crucial to take a targeted and strategic approach. Seniors have specific needs and preferences, so it is important to tailor your lead generation strategies to cater to those aspects.
At PSM, we understand that our agents utilize diverse and personalized lead generation and client prospecting techniques. With our exceptional agent rewards program and exclusive access to the most trusted lead sources in the industry, we have everything you need to succeed and keep your business thriving.


PSM Agent Rewards Program

____
Grow your sales with PSM and get rewarded. Check out the exclusive benefits PSM offers our agent community. View details.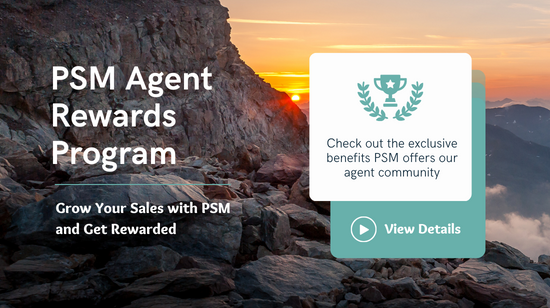 MedicareExpress (In-Person Sales Meetings)

____
High Intent, Pre-Qualified, In Person Sales Meetings Served On A Silver Platter.

View details.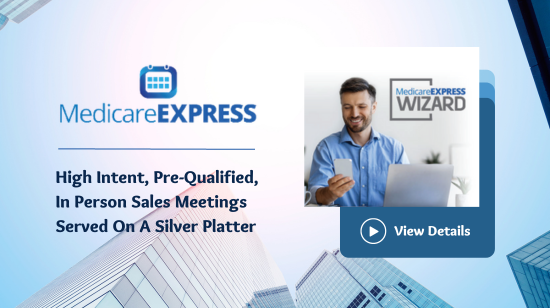 LeadStar Marketplace (In-bound Transfers)

____
Real-Time Exclusive Data Leads, In-Bound, Customer-Initiated Calls, Warm-Transfer Calls and Aged Data Leads. View details.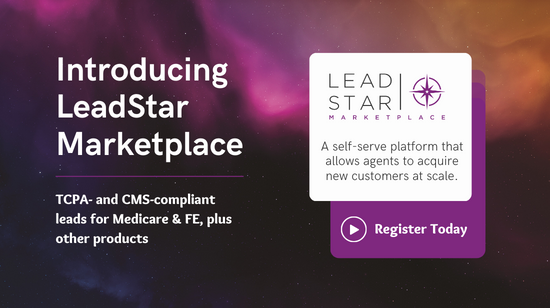 LeadStar Direct (Direct Mail Campaigns)

______
Boost your sales success with high-quality Medicare Supplement. Medicare Advantage and Final Expense leads. Our direct-mail campaign delivers targeted prospects seeking extra healthcare coverage with a proactive call-to-action. View details.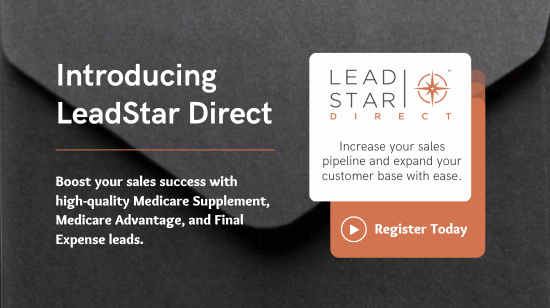 Lead Generation Ideas and Strategies

____
Educational Workshops and Seminars: Host in-person or virtual workshops and seminars that address common concerns of seniors, such as retirement planning, long-term care, or Medicare options. Provide valuable information and position yourself as an expert in the field.
Senior-Focused Content Marketing: Create blog posts, articles, and guides that cover topics relevant to seniors, like healthcare, insurance options, and estate planning. Optimize your content for SEO to attract organic traffic from search engines.
Social Media Engagement: Utilize platforms like Facebook, LinkedIn, and YouTube to engage with seniors. Share informative content, testimonials from satisfied senior clients, and host live Q&A sessions to address their questions and concerns.
Personalized Direct Mail: Sending personalized direct mail to seniors can be effective, especially for those who may not be as active online. Consider including brochures, informative booklets, or special offers in your mailings.
Referral Programs: Encourage your existing clients to refer their friends and family members to your services. Offer incentives or discounts for successful referrals.
Collaboration with Senior Centers and Retirement Communities: Establish partnerships with senior centers, retirement communities, and assisted living facilities. Offer to provide educational sessions or information booths on insurance and other relevant topics.
Senior Health Fairs and Events: Participate in local health fairs or community events targeting seniors. Set up a booth to interact with potential clients and distribute informational materials.
Telemarketing and Phone Outreach: Though this method requires compliance with applicable laws and regulations, phone outreach can still be an effective way to reach seniors who may prefer direct communication.
Senior-Specific Landing Pages: Create dedicated landing pages on your website that specifically address the needs and concerns of seniors. Ensure the content and language used resonate with this demographic.
Offer Free Resources: Provide free resources like eBooks, guides, or checklists that seniors can download from your website after submitting their contact information.
Customer Testimonials and Success Stories: Share real-life success stories and testimonials from satisfied senior clients to build trust and credibility.
Webinars and Virtual Events: Host online webinars or virtual events focusing on senior-related insurance topics. This can expand your reach beyond your local area.
Remember to approach senior lead generation with sensitivity and respect. Be patient, as building trust with seniors often takes time. Tailor your messaging to highlight the benefits and security that insurance coverage can offer during their golden years.


---

Lead Generation Resources

____
Best Practices Guide for Working Insurance Leads available here.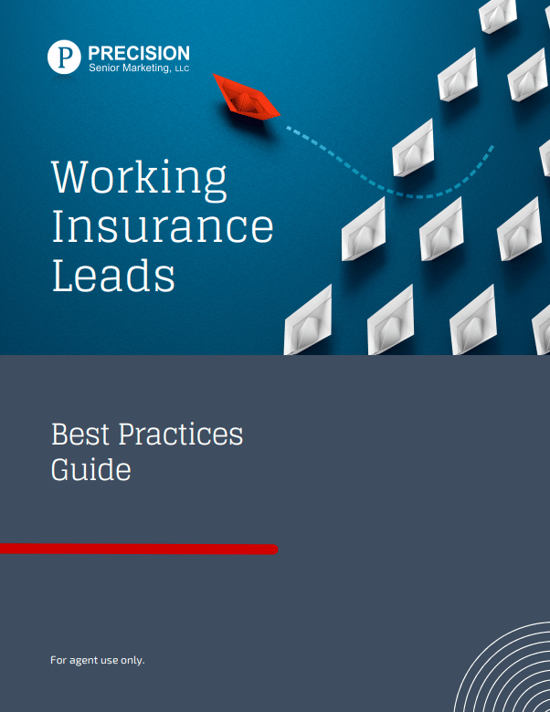 Additional guides can resources and be found here.