Medicare Blog | Medicare News | Medicare Information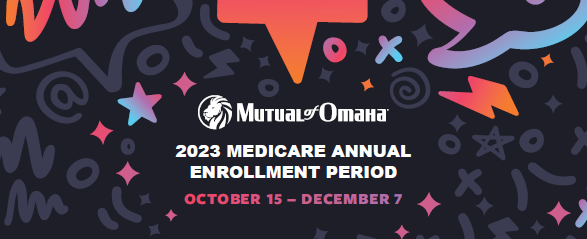 The Excitement is Building.

Are You Ready?

You can hear it in the distance and it's growing louder by the minute. The Medicare Annual Enrollment Period is just weeks away and people can't stop talking about the Medicare solutions Mutual of Omaha offers.
Randy Mousel and Alicia Hanson cut through the noise and clearly explain why Mutual of Omaha should be your carrier of choice during this year's Annual Enrollment Period.


Your Business Deserves Special Rewards
Your business is important to us. To thank you for your commitment to Mutual of Omaha, you can earn following rewards:
A trip to Maui for Mutual Sales Leaders 2023

Marketing credits for issued Med supp and dental insurance apps

A bonus for underwritten Medicare supplement business issued Oct. 1 through Dec. 31, 2022
See the rewards section in the 2023 Annual Enrollment Period Guidebook for more details.


But Wait, There's More - More Comp on Dental Sales
Here's some great news. Mutual of Omaha has significantly increased compensation on dental insurance, which puts more money in your pocket when you sell a dental policy.
Plus, when you sell dental insurance, you'll also earn:
Double incentive credits (2) toward a 2023 Mutual Sales Leaders trip to Maui, AND

An extra 2% of dental ANBP in marketing credits when you sell a dental policy with a Med supp policy
Keep an Eye on Your Inbox.
Watch your inbox for important information, helpful hints and sales ideas that can help you make this year's Annual Enrollment Period a resounding success.
Tags: AEP, mutual of omaha, 2023