Medicare Blog | Medicare News | Medicare Information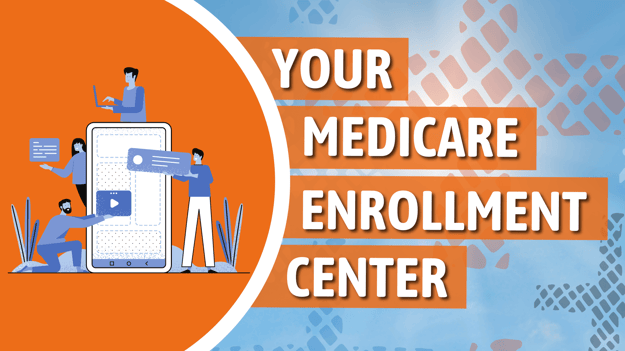 PSM has teamed up with YourMedicare to create a powerful partnership to enhance
and grow your Medicare business.
It's called the YourMedicare Enrollment Center.
YourMedicare Enrollment Center is an all-inclusive platform that allows you to sell
Medicare plans on your terms, offer top carriers, and receive the top commissions,
all with industry-recognized service and support.


The YourMedicare Enrollment Center offers:
Multi-carrier MA/PDP platform allows you to compare plans, quote and enroll all-in-one
place, for carriers like:
Aetna/SilverScript (MA & PDP)

Cigna (MA)

Humana/CarePlus (MA & PDP)

Mutual of Omaha (PDP)

UnitedHealthcare (MA &PDP)

WellCare (MA & PDP)
And YourMedicare Enrollment Center Provides you:
The ability to store your client prescription drug details.

A personalized URL allows your clients to enroll online on their own, with you as the
agent of record.

Electronic Scope of Appointment.

Multiple signing options including a new text to enroll feature.

A dashboard to manage your submissions and client profiles.

Training video library with instructional guides.

And the Freedom to sell when and where you want.
Licensed agents play a vital role in helping seniors secure the most cost-effective
Medicare plans for their individual needs.
This comprehensive tool simplifies the sales process with multi-carrier shopping and
enrollment platforms wrapped into a single online experience.
And best of all, Your Medicare Enrollment Center is available at no cost to PSM agents.
It doesn't get any better than that.
We provided a link in the description below for additional information.
Or if you'd like, give one of our experienced marketers a call at 800 998 7715, and we'd
be happy to answer any questions you have.
Request details today and make sure you have access to this cutting edge technology
at your fingertips.
Thanks everyone, and happy selling!