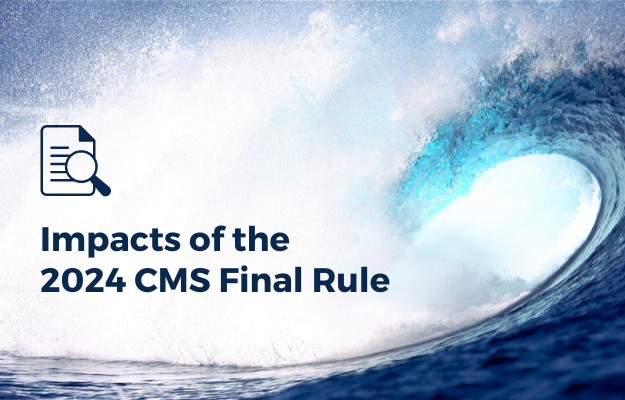 Before we dive in, it's crucial not to solely depend on these key points, as they are only a portion of the overall impact. We strongly advise reviewing the regulation and guidance thoroughly in order to gain a comprehensive understanding of each requirement and the potential changes you may need to implement. Also, be sure to visit https://yourfmo.com/cms-faqs which is frequently updated as we receive guidance from CMS and our carrier partners.
Sales and Marketing Activities
Visiting a beneficiary without an appointment is always prohibited, even when the beneficiary has expressed an interest in MA products.


You may no longer set up future personal marketing appointments or have beneficiaries complete Scope of Appointment forms at educational events.


Marketing events are prohibited from taking place within 12 hours of an educational event in the same location. The same location is defined as the entire building or adjacent buildings.


You must wait 48 hours between the completion of the Scope of Appointment and the start of the personal marketing appointment except when:

SOAs are completed during the last four days of a valid election period.

Unscheduled in-person meetings (walk-ins) are initiated by the beneficiary.

Note: CMS has indicated that this 48-hour period is not required for inbound calls from enrollees. At this time, unless CMS provides further clarification, this requirement applies to outbound calls.



The pre-enrollment checklist (PECL) must be provided prior to enrollment, including telephonic enrollments. "Effect of current coverage" has been added to the PECL.


TPMOs must provide the number of plans and products it offers, as well as SHIP contact information in its disclaimer. TPMOs who offer all plans and products must also provide a version of this disclaimer.


TPMOs must record all marketing, sales, and enrollment calls, including the audio portion of calls via web-based technology, in their entirety. Other types of calls have been excluded.


Marketing Materials


Authorized TPMOs must submit multi-plan materials to HPMS after pre-review by MA organizations.


The use of superlatives such as "best" or "most" is prohibited unless specific criteria for supporting documentation are fulfilled.


Do not use the Medicare name and CMS logo in a misleading way. Use of the Medicare ID card image must be authorized for use by CMS.


The MA organization name or marketing name(s) as listed in HPMS must be identified in the marketing of any products, plans, benefits or costs.



Marketing communications may not include information regarding potential savings that are based on a comparison of typical expenses borne by uninsured individuals, unpaid costs of dually eligible beneficiaries, or other unrealized costs of a Medicare beneficiary.
For Agent Use Only.
Newest Blog Posts | All Blog Posts