Medicare Blog | Medicare News | Medicare Information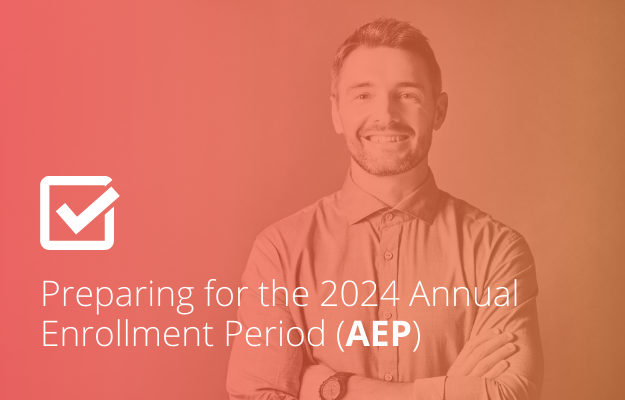 Preparing for the 2024 Annual Enrollment Period (AEP)
Preparing for the 2024 Annual Enrollment Period (AEP) in the Medicare market requires strategic planning and a proactive approach to effectively meet the needs of beneficiaries. As this critical period approaches, there are several key steps to consider in order to maximize your success and provide valuable services to your clients.
First and foremost, staying updated on changes to Medicare regulations, plan offerings, and industry trends is paramount. The healthcare landscape is constantly evolving, and being well-informed positions you as a reliable source of information for beneficiaries seeking the right coverage. Attend seminars, webinars, and training sessions provided by insurance carriers to ensure you're up-to-date with the latest developments.
Reviewing your marketing and outreach strategies is essential to engage potential clients during the AEP. Refresh your online presence by updating your website, social media profiles, and other digital channels. Consider creating informative content such as blog posts, videos, and downloadable guides that address common questions and concerns about Medicare plans. Tailoring your messaging to highlight the advantages of different plans can help beneficiaries make informed decisions.
Focusing on compliance is also crucial during the AEP. Familiarize yourself with the Medicare Marketing Guidelines issued by the Centers for Medicare & Medicaid Services (CMS). These guidelines outline the dos and don'ts of marketing Medicare plans. Ensuring that your marketing materials are accurate, transparent, and compliant will maintain your reputation and prevent potential legal issues.
Lastly, anticipate the surge in inquiries and be prepared to offer personalized assistance to beneficiaries. Consider implementing systems to manage incoming queries efficiently, whether through your website, email, or phone. Providing clear and concise information, as well as addressing concerns promptly, can set you apart as a trustworthy advisor. By offering exceptional customer service, you'll establish strong relationships with clients that extend beyond the AEP.
By strategically approaching this period, you'll not only serve your clients effectively but also position yourself as a knowledgeable and reliable Medicare advisor.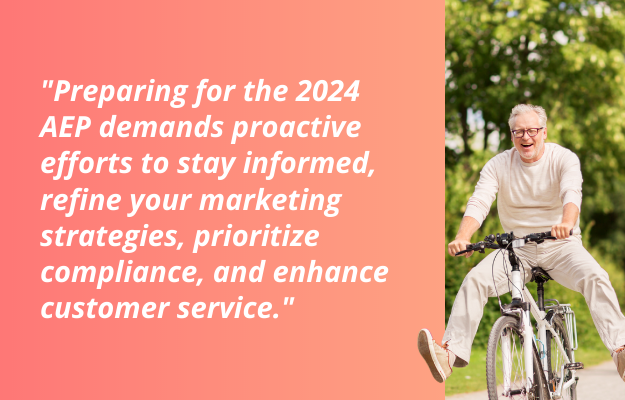 At PSM, we are committed to providing our agents with a range of resources and support to help them succeed. From personalized marketing materials to interactive sales strategies, our goal is to empower agents with the latest tools, technology and mentorship to achieve new levels of success this AEP.
AEP Resources:


Powerful Partnerships:

We are committed to providing our agents with a range of resources and support to help them succeed: Our powerful partnerships include:
Strong relationships with insurance carriers and industry experts to provide agents with access to the best products, tools, and support.

Capital infusion and acquisition strategies to help agents expand their business and reach their ultimate goals.

Dedicated service and mentorship from experienced professionals to help agents build a successful business.

Proprietary lead, training, marketing and enrollment platforms to streamline your sales process and business practices.

Compliance oversight to ensure agents are meeting regulatory requirements and operating ethically.

Succession planning and agency building support to help agents plan for the future and achieve long-term success.

AEP Helpful Guides:

We are here to support!

As a reminder, We pride ourselves on a "Do the Right Thing" approach and will go above and beyond to service the needs of our agents. We look forward to having a successful AEP and supporting you with products, technology and the personalized service you have come to expect from PSM. We appreciate the opportunity to earn your business and wish you the best!
Newest Blog Posts | All Blog Posts
Tags: Medicare Advantage plans, CMS, AEP, medicare supplement insurance, Compliance, Marketing, Best Practices, 2024