Medicare Blog | Medicare News | Medicare Information


Agent Compliance Guide - Checklist
We all need help remembering tasks that need to be completed throughout the week.

Especially when it comes to the amount of documentation and compliance issues an insurance agent needs to deal with.

So we've put together a detailed 10 page checklist with interactive check boxes to help remind you of all the things that are required to remain compliant before, during, and after a sale.
Use the PDF digitally or print it out as a reminder of all the things you need to be aware of.

The check list includes reminders for things such as :


Completing a Scope of Appointment

Licensing

Meeting with a client

Making a compliant presentation

Communicating with a client after the sale

Avoiding and dealing with canceled applications

Avoiding and dealing with Rapid Disenrollment's

Dealing with complaints

And much, much more..
Below you can see an example of the 10 page checklist.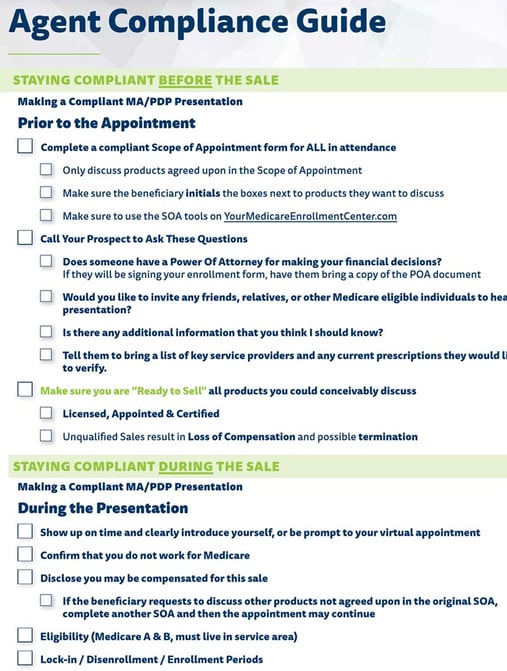 Download the complete 10 page interactive PDF checklist