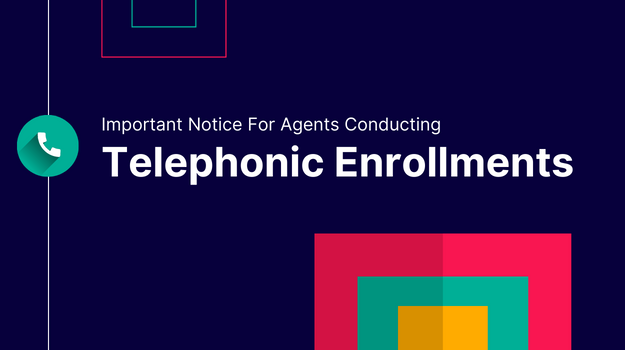 Important Notice
It is essential that agents are aware of CMS and Carrier expectations when conducting telephonic enrollments. Doing so not only protects the client, but also protects the agent from corrective action.
Please review the information below and ensure these elements are covered during a telephonic sale to remain compliant and to protect clients.


---

1.) Review the Summary of Benefits prior to completion of the enrollment:
Agent Must:
Complete the SOB (Summary of Benefits) per approved script requirement.
Accurately answer all additional questions asked by applicant or their legal representative
Provide accurate information on plan details described.


---

2.) Read all required disclosures for the determined plan of interest:
Agent Must:
Read all relevant disclosures as outlined in CMS approved script (i.e., verbally or via IVR(INTERACTIVE VOICE RESPONSE)) and collect agreement/understanding. This will include disclosures listed in the application (i.e.: pop up, required statements)


---

3.) Accurately complete the caller's application and review the following: 1) contact information, 2) payment options, 3) language preference, and 4) alternate format election:
Agent Must:
Provide the plan name
Advise of the plan's effective date
Confirm the beneficiary is ready to complete the enrollment


---

4.) Provide a compliant call closing:
Agent Must:
Provide carrier name and customer service phone number
Provide TTY
Provide application confirmation number


---

5.) Obtain and document permission from the beneficiary prior to accessing MARx to determine eligibility on their behalf. Agent must obtain permission from the beneficiary to access MARx on their behalf and explain they may note details regarding the following:
Current enrollment
Medicare Part A & B entitlement dates
Eligibility information
Incarceration, etc...


---

Note: Agents do not need to list every detail to be compliant. There may be high-level discussion information that can be viewed by listing examples.
Thank you for your continued support in upholding compliant sales practices! If you have any questions regarding this information, please contact us.