Medicare Blog | Medicare News | Medicare Information
How to Ask for (and Receive) Referrals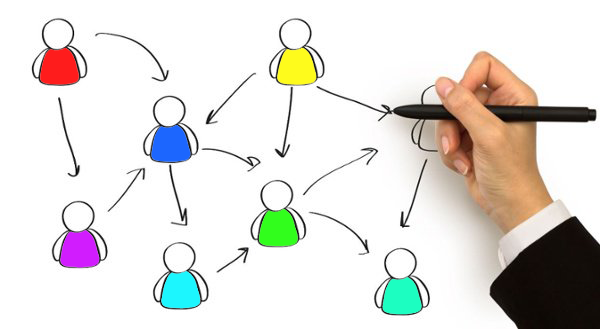 (Photo: Freepik)
Mastering customer retention is key to the health of your business, but new customer acquisition is a big piece of that puzzle, too. Your colleagues in sales are hard at work prospecting to generate new business, but you have an opportunity to do that too -- by asking for customer referrals.
According to the Wharton School of Business, a referred customer costs a lot less to acquire and has a higher potential for retention and loyalty. In fact, a referred customer has a 16% higher lifetime value than a non-referred customer. What's more, these customers are free to acquire for your business -- a win-win.
But how do you go about breaking the ice with your customers to ask them for help? How do you encourage them to mine their network to help you without being pushy or awkward? Fear not -- in this blog post, you'll learn how to identify potential referral opportunities by asking for customer feedback, and how to ask for those referrals once you've identified good candidates.
How to Use Customer Feedback to Identify Referral Opportunities
1. Identify your advocates
Identifying potential customer advocates can seem like a huge challenge, but using a simple Net Promoter Score® (NPS) survey can help make the process a little easier. Using an NPS survey can help you pinpoint potential advocates and turn this customer feedback channel into a referral growth engine.
NPS is a customer loyalty metric utilized across multiple industries to measure how happy a customer is with your product or service. NPS is determined by sending out a single-question survey to your customers that asks: How likely is it that you would recommend our company/product/service to a friend or colleague?
Respondents are asked to score their answer based on a 1-10 scale. Responses of 7 or 8 are labeled as "Passive", and scores of 0 to 6 are considered "Detractors." If a customer responds with a score of 9-10, they're labeled "Promoters" of your business. This group is most likely to provide referrals.
2. Follow up with your promoters
Just sending out an NPS survey isn't enough. You need to follow up with potential advocates and keep the positive momentum rolling along. What's the use of seeing a set of data with people who selected 9 or 10 if you're not going to use it to your advantage?
You have to mobilize your promoters by engaging with them -- and your promoters are your advocates. They are the people who took the time to select an NPS response and raise their hands, saying, "I am willing to recommend you to my friends."
Once you have identified your promoters, you should formulate a plan to follow up and make it easy for them to refer your company or product to their professional network.
If you have an employee at your company who handles new business development or customer marketing, you can have them reach out personally and see if your promoter would be interested in referring you. The key here is to make it easy for your promoters to refer your services to their professional network. Referrals and recommendations from real customers will outperform any share button or social media campaign over the long-term.
3. Use promoter feedback for referrals and testimonials
People are more likely to trust your brand early on if they have social proof of your expertise, and testimonials and case studies are one of your most powerful assets. A great way to get testimonials for your company is simply by asking for customer feedback and turning that exact same feedback that you receive into a testimonial on your website.
There are two ways you can approach this: One is by analyzing all the comments you get from the NPS survey, and then personally emailing each respondent to ask for permission to use their comment as a testimonial. The second way would be to send out a short survey soliciting feedback from promoters.
Once you've identified these happy customers and they've indicated a willingness to speak on your company's behalf, it's time to actually ask them for a customer referral.
Check out the details on the 8 Steps on How to Ask for Referrals here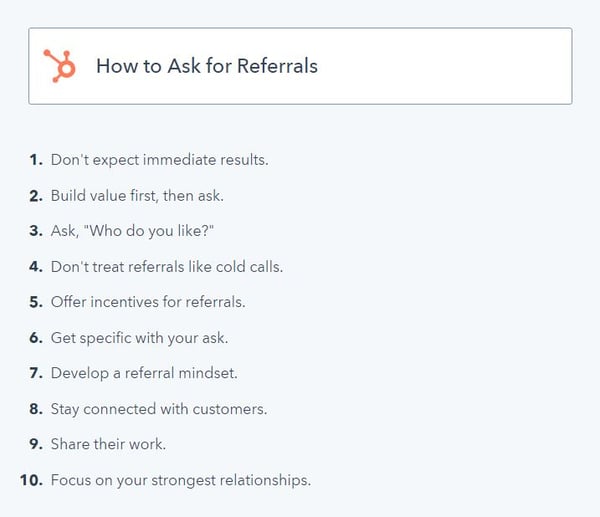 Additional Updates:
Medicare Advantage / AEP Updates:
Tags: inbound traffic, Referrals, Leads