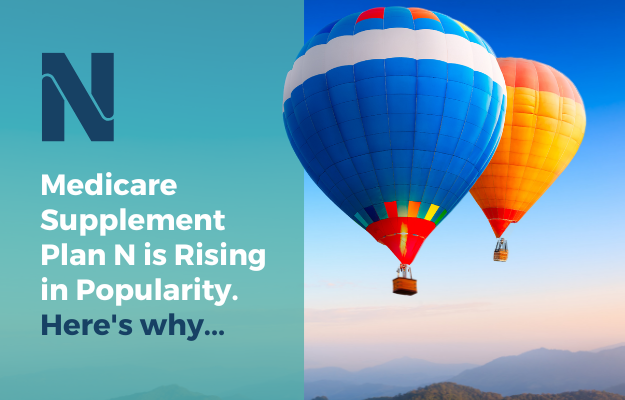 In today's marketplace, consumers want more control over their healthcare decisions and expenses. Popular plans, like a high-deductible health plan, offer lower monthly premiums and encourage consumers to take an active role in managing their own healthcare costs.
Similarly, Medicare Supplement Plan N is gaining traction as seniors opt to have lower monthly premiums. With Plan N, enrolled individuals only pay the Part B deductible when they access medical care. Additionally, the individual might incur copayments or Part B excess charges.
In a recent study by America's Health Insurance Plans (AHIP), Plan F continues to lose market share declining from 46% of all Medigap enrollments in 2020 to 41% in 2021. This decline is because F is no longer available to people new to Medicare on or after January 1, 2020. However, Plan G and Plan N are gaining popularity, with 32% and 10% market share, respectively.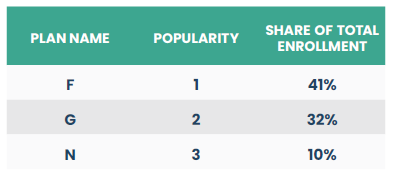 Plan N is the third most popular Medicare Supplement plan, and as of 2021, more than 1.38 million people chose Plan N over other Medicare Supplement coverage options.
Help Your Clients Save Money With Plan N
The popularity of Plan N is largely due to the coverage benefits. This plan includes many of the Medicare benefits, but is structured in a way to keep plan costs low.
Plan N offers similar benefits to Plan G. With both plans, individuals are subject to incur the annual Part B deductible of $226, copayments up to $20 for doctor appointments, and $50 for emergency room visits.
Plan N highlights include:

✓ Skilled nursing facility
✓ Part A deductible
✓ Foreign travel emergency

Plan N highlights exclude:

× Part B deductible
× Part B excess charges
For clients who are looking to save money, Plan N might be a great solution. Let's look at an example:
Jane Smith is currently enrolled with a Plan G which costs her $180 a month in premium. By moving to a Plan N, she pays $120 a month. By switching to a lower premium plan, Jane saves $60 a month or $720 total a year. Jane can use the money saved to cover out-of-pocket medical expenses including the Part B deductible or copayments. Or, she can use the savings to purchase additional coverage like a Cancer, Heart Attack and Stroke policy or an Accident plan. With Plan N, Jane is in more control of her healthcare decisions and how she chooses to spend her money.
If you have a client who does not visit the doctor often, Plan N may be a great fit for them. Next time you are evaluating coverage options with your clients, take a look at Plan N. They might be a great fit for this affordable Medicare Supplement option.
For a list of carriers that offer Medicare Supplement Plan N, Please request details today or call us at (800) 998-7715 and ask to speak to a marketing representative.


Newest Blog Posts | All Blog Posts