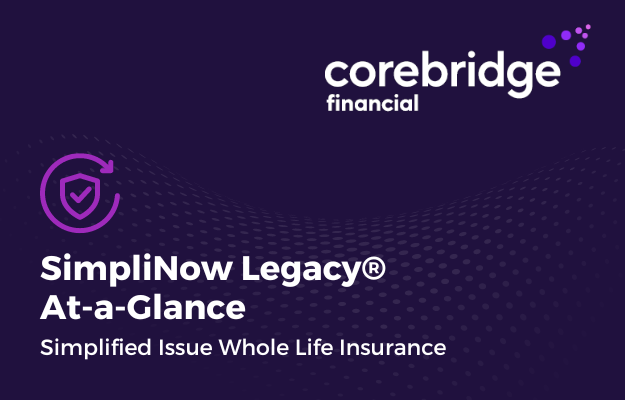 Here are the top features of this Final Expense solution from Corebridge Financial.
With instant underwriting decisions, SimpliNow Legacy helps you convert as many leads as possible - because your time is money!
1. Compensation:
Recently increased commissions.

Earn $2500 extra by placing ten policies with the Final Expense Agent Bonus Program.
2. Process built with you in mind:
All offers are automated and instant – no human intervention or speaking with an underwriter.

When final offers of Graded death benefit or decline are made, we will provide reasons why.

No tele-interviews.

Corebridge doesn't ask for payment or beneficiary information until AFTER the offer is made. And none of our payment types will reduce your commission.
3. Unique client benefits:
Limited pay feature allows for no more premium payments after a stated age (maximum payment age). This will vary but it's a great selling point that premiums will not be needed every year.

SimpliNow Legacy has four payment types – Social Security debit card (Direct Express), credit cards, debit cards, or bank draft.
Three available riders – Accelerated Death Benefit for Terminal Illness and Nursing Home Confinement Riders included at no additional charge; and an Accidental Death Benefit Rider available for an additional cost.
4. Underwriting Niches:
Available for Level Death Benefit (policy pays the full amount in all years):

Stage 1 cancers diagnosed or treated in last 48 months.

Rheumatoid arthritis or psoriatic arthritis.

Some stable coronary conditions treated with stents or by-pass

surgery.

Diabetes with stable A1C less than or equal to 8.6%.

No MIB, background check only for lack of candor:

BE HONEST!

One of the only Final Expense products that can

provide an offer for COPD -- with no hospitalization in

last 2 years.

Note: Corebridge does not underwrite for neuropathy or

diabetic neuropathy.
5. New name, same company:
Corebridge Financial: new name for AIG Life & Retirement with no changes to products, policies or contracts.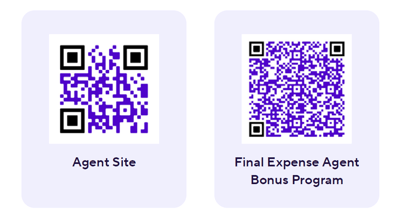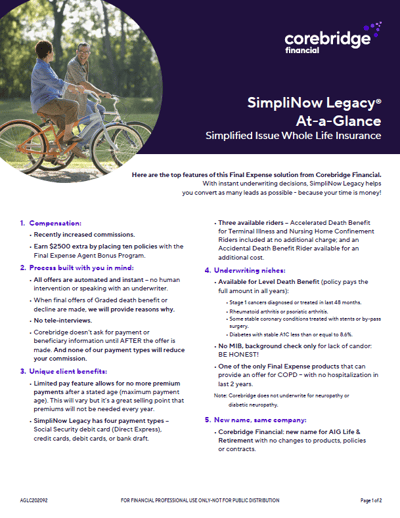 SimpliNow Legacy Max provides a 100% of face amount death benefit beginning on policy day one when inforce. SimpliNow Legacy provides a limited death benefit in the first two years of the policy. Should death occur in the first
two years, the death benefit will be equal to 110% of the premiums paid.
Newest Blog Posts | All Blog Posts