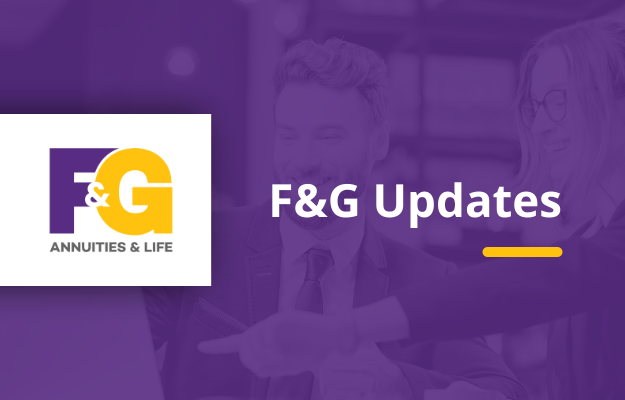 What's the name of the premium bonus annuity game?

(Hint: Less can be more)
For clients who buy an annuity with a premium bonus, the name of the game is "net" – how many dollars will they net after any fees? At first glance, it seems that a higher premium bonus is the best choice. But… not so fast!

It can be tricky to figure out net when considering the impact of a premium bonus. But, let's see how F&G compares to a competitor.

When fees are subtracted from the premium bonuses, the net result is:

Review Flyer
The premium bonus is calculated based on the first year premium and vests according to a vesting schedule over the duration of the surrender period.

This data is taken from publicly available information and believed to be current as of June 30, 2023.

F&G's Performance Pro® 10 offers a winning combination

Performance Pro, a fixed indexed annuity, gives clients a 15% premium bonus + low fees (just .10%/year), compared to fees of as much as .95% a year from competitors. Quite a difference!

When you do the math, Performance Pro may be the best option for your clients who want to maximize the impact of their bonus on their future retirement income.

To see the math and get a simple comparison flyer that shows your clients how Performance Pro can net them more, download our Less is More flyer.
Questions? Request details here or call 800.998.7715
For financial professional use only. Not for use with the general public.
"F&G" is the marketing name for Fidelity & Guaranty Life Insurance Company issuing insurance in the United States outside of New York. Life insurance and annuities issued by Fidelity & Guaranty Life Insurance Company, Des Moines, IA.

Guarantees are based on the claims paying ability of the issuing insurer, Fidelity & Guaranty Life Insurance Company, Des Moines, IA.

This hypothetical example is non-guaranteed and is not an indication of the policy's and/or interest crediting option's past or future performance.

This is a fixed deferred indexed annuity providing minimum guaranteed surrender values. You should understand how the minimum guaranteed surrender values are determined and the product features used to determine the values. Even though contract values may be affected by external indexes, the contract annuity is not an investment in the stock market and does not participate in any stock, bond or equity investments.

Surrender charges and market value adjustment (MVA) may apply to partial and full surrenders. Surrenders may be taxable and may be subject to penalties prior to age 59 ½.

An additional bonus interest rate is paid on this contract. Annuities that offer bonus interest features may have higher fees and charges, longer surrender charge periods, lower credited interest rates and/or lower cap rates than annuities that do not provide the bonus feature.
23-1518
Newest Blog Posts | All Blog Posts