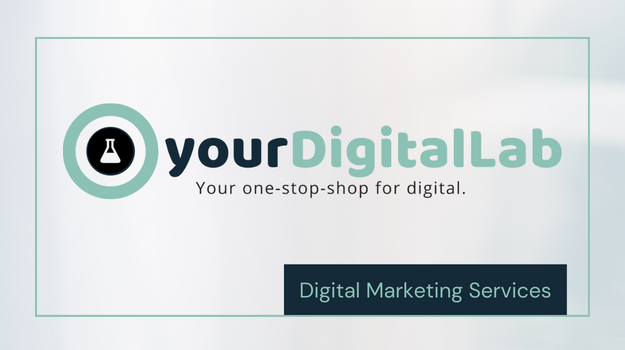 We're well aware that many agents aren't all that excited about updating their website, creating content with SEO in mind, and using social media for their business.
It's not always easy for those of us that didn't grow up with the internet, and it can be a lot of work. But if you want to grow your business, it's not an option to invest in digital marketing and social media marketing any longer.



According to PEW Research, 93% of people read online reviews before making a purchase, while 62% of internet users 65 or older use Facebook.
I know, even hiring the right people to do your marketing can be a daunting task. Who do you hire, and for what? Do you hire full time or outsource it?
It's ideal, of course when you can find a single source to help with all those needs, at a cost that is sustainable.
We are excited to introduce our new digital marketing suite of services – YourDigitalLab.
YourDigitalLab (YDL) is a leading full-service digital marketing agency for agent and advisors. They work to optimize various campaigns made specifically to deliver the results you want. YDL is the trusted choice for agents and advisors looking to drive sales and leads with online marketing.


| | | |
| --- | --- | --- |
| YourDigitalLab is an exclusive service for our agents that offers different packages and a la carte services for all your digital marketing needs! | YourDigitalLab's team of experts can help in regards to building websites, SEO, social media marketing, email marketing, retargeting ads, and more. | They can help increase your social media following by establishing your presence, to help bring in organic, high-quality leads for your business. |

Research says digital ads can increase brand awareness by 80% and consumers are 70% more likely to make a purchase from a retargeting ad.
Consumers are savvy these days and it takes only about half a second for visitors to form an opinion about your website. 38% of people will stop engaging with a website if the content or layout is unattractive.

So if you are in need for these types of services, or if you would just like to take a deeper look at what some of these items can do for your business, I highly recommend a consult with the YourDigitalLab team.
They will take the time to assess your business and develop a package that caters to you and fits your need, at a very competitive price.
We're very excited about this new exclusive offering and we hope you can take advantage of these services to help take your business to the next level.
Let's face it, whether you're an agency trying to scale and recruit new agents, or a business trying to grow and attract new clients, everyone and their grandmother are using social media today. And if that's where your customers are spending their time, then that's where you should be spending your marketing budget.
So, go to www.yourdigitallab.com quick, and check out the reasonably priced services they offer. I know you'll be impressed, and you'll find these services can help take your business to new heights!
Thanks for your time, and happy selling!