Senior Text Translator
As texting becomes more and more prevalent, I'm sure you've noticed your children (or maybe you've even done so yourself) adapting acronyms for common phrases to further speed up the process..
Phrases like "TTYL" (talk to you later) and even "BTW" (By The Way) have taken on a new understanding to those who use them often. Here is a humorous take on those acronyms for the senior crowd.
It's all in good fun. We hope you all have a wonderful Grandparents Day.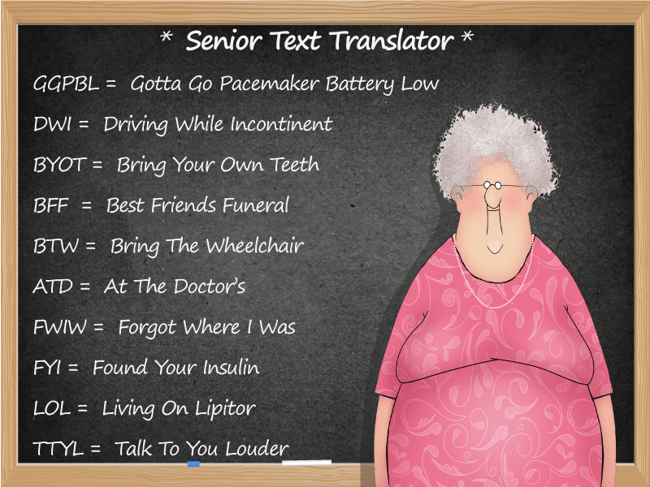 ...
The senior market is experiencing rapid change and growth. It is imperative, now more than ever, for an independent insurance agent to have a valuable support base in order to succeed.
At PSM, we want to be that support base, and encourage you to come join us to see how our team of expert professionals can help you grow your business.
Best Regards,
Additional Updates: