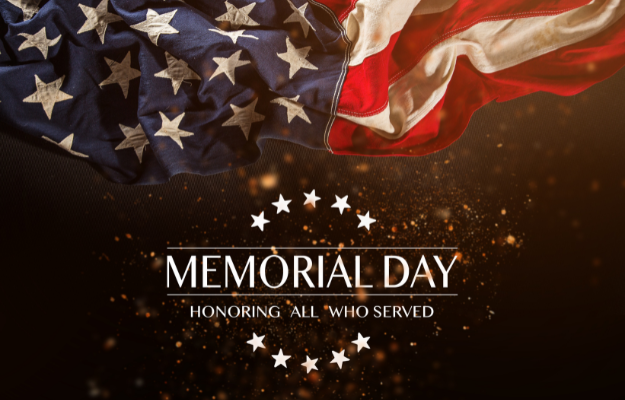 Honoring the Service of America's Heroes
"Our debt to the heroic men and valiant women in service of our country can never be repaid. They have earned our undying gratitude. America will never forget their sacrifices."
President Harry S. Truman
Memorial Day takes on a more-solemn tone than many of the other federal holidays we celebrate as it's the day set aside to remember the men and women who died while serving in our country's armed forces.
America's military members make a commitment to protect the freedoms our founders fought to put in place. And sadly, many make the ultimate sacrifice for their service. We thank them for their dedication, patriotism and unfailing loyalty to the United States.
Please take a moment over this holiday weekend to remember the service members who put duty, honor and country first.


---

PSM will have an early release* at 1 p.m. local time on Friday, May 26. Our offices will be closed on Monday, May 29 in observance of Memorial Day.


---