Medicare Blog | Medicare News | Medicare Information
Highmark Medicare Plans will lose in-network
access to UPMC in 2019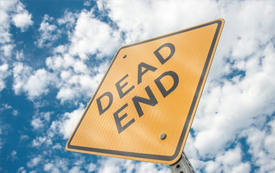 Thousands of seniors with Highmark's Medicare Advantage plans will lose in-network access to UPMC hospitals a year earlier under a Wednesday state Supreme Court decision than they would have under a lower court's ruling.
Seniors with the plans will lose in-network access at the end of June 2019, when a state-brokered consent decree between the two health care giants expires. A Commonwealth Court judge had interpreted the consent decree to mean UPMC would have to continue to accept the insurance through June 2020.

"We are disappointed in today's Pennsylvania Supreme Court ruling," Highmark spokesman Aaron Billger said in an emailed statement. "While this is not how we interpreted the consent decrees intended to guide the Highmark and UPMC relationship, we will work in full compliance with the ruling and trust UPMC will do the same."
Doctor visits and hospital services typically cost much less when the doctors and hospitals are in an insurer's network than when they aren't. Seniors with Highmark Medicare Advantage plans who see UPMC doctors will have to either switch doctors or pay much higher prices to see their UPMC doctors as of next July. Or they can switch insurers during the open enrollment period for the plans, which will run from Oct. 15 to Dec. 7, to pick a plan that includes their UPMC doctors and hospitals.
Some Highmark Medicare Advantage plans include access to UPMC hospitals and doctors and some don't. About 50,000 seniors living in Allegheny and Erie counties have Security Blue and Freedom Blue plans, which include UPMC, Billger said. People with Community Blue plans, which don't include UPMC, won't see any changes, he said. About 17,000 seniors in Westmoreland County have Medicare Advantage plans that provide access to UPMC.

"UPMC is grateful the Supreme Court expeditiously reached this decision, allowing seniors ample time to make the best choices for their health care," UPMC spokesman Paul Wood said in an emailed statement.
The change to networks coming in the middle of the plan year could create confusion for seniors who don't know it's coming, said Bill McKendree, coordinator for the Allegheny County APPRISE program, which helps seniors with enrollment.
McKendree said the federal Centers for Medicare and Medicaid Services could decide to create a special window in which seniors losing access to UPMC doctors could switch plans after June 30. Or CMS might not do that, he said.
"This is a big old question mark," he said.
UPMC Health Plan, Aetna, Cigna and United Healthcare have all sold Medicare Advantage plans in the region in previous years. Highmark owns Allegheny Health Network and includes its hospitals in its plan networks.
Seniors may also elect to enroll in traditional Medicare, rather than the Medicare Advantage plans. The traditional program includes all hospitals and doctors in the country who accept Medicare. McKendree advises seniors considering traditional Medicare to think about getting a Medigap supplemental plan, which covers many of the co-pays, deductibles and other costs of traditional Medicare. McKendree said all hospitals and doctors who accept Medicare must accept Medigap.
The state brokered the consent decree between Highmark and UPMC in 2014 to govern relations between them until 2019. The two nonprofits had been unable to resolve contract disputes on their own that arose after Highmark Inc. announced it was buying the former West Penn Allegheny Health System to form the basis of Allegheny Health Network. UPMC said it wouldn't contract with an organization owning competing hospitals.
Additional Updates:
Tags: Medicare Advantage plans, Medicare