⍟
How Will MACRA Affect Buying Patterns?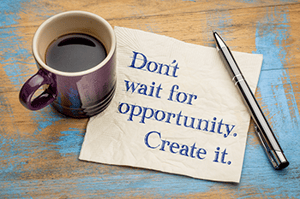 From 2010 -2017 "first dollar" plans (Plans F & C) have seen a slight decline from 66.8% to 63.5%, while Plan G and N have increased their share dramatically from 5% to 22.5%.
We expect that MACRA will help continue these trends over a period of years to come.
For newly eligible Medicare beneficiaries who can no longer purchase Plan F or Plan C after December 31st, 2019, Plan D and Plan G will become the new "Guaranteed Issue" plans of choice.
In the transition away from Plan F and Plan C, Plan D and G will be required to accept Guaranteed Issue beneficiaries – people who, under certain circumstances, have the right to purchase a Med Supp policy despite having pre-existing conditions.
Clients already enrolled in Medicare, many of whom will be reluctant to move from Plan F, will now have a reason to explore different plan options.
We expect that these new options will include a lower cost, "next generation" Plan F, developed to address the needs of clients already Medicare-eligible, or who become eligible before the end of the year.
We feel that Plan N will become a strong value play for consumers, and that sales of Plan G will gradually decrease once prices begin to reflect the impact of a higher OE and GI business.
Plan N may even become the new plan of choice, or, the "new plan G" – that is, a less expensive alternative to the most popular plan. Remember, Like Plan C, Plan N does not cover Medicare Part B excess charges.
For clients new to Medicare, they will have clearer, more competitive product choices across the board.