⍟
How do I take the AHIP Test?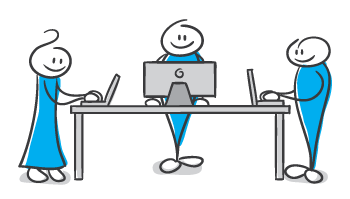 To take the online test you must register through the AHIP website. If you have registered any time after June 2012 then you won't need to register again. The 2019 test will be available until June, and then will be replaced by the 2020 test.
Simply login through the AHIP website using your National Producer Number (NPN) as your user name and the password you used when you logged in last.
The 50 question open book test is administered online and has a 2 hour time limit. You must pass both parts of the test to be AHIP certified for the current year.
PSM is proud to offer our agents a discount for AHIP certification at $125. The test normally costs $175 for 3 attempts and you must score a 90% to pass. If you fail all 3 attempts you will need to apply again (and pay again) for 3 more attempts.
Once you have completed the AHIP certification you must then upload it to the website of each carrier you wish to work with.
Upon uploading the certification, the carrier will normally have additional carrier specific training listed in order to satisfy their requirements to sell.
Be aware that many carriers will not accept 3 failures in a given year. If you don't pass on the 3rd attempt, you would not be able to sell their products for that year, even if you did go on to pass the AHIP test.
There are a number of self-study courses available to help prepare you for the test. We strongly recommend you take training courses that cover the same material, to ensure you're prepared to take the test.
You can access the carrier specific certification instructions from the links below:

If you have any questions regarding carrier certification requirements or how to obtain the PSM discount for AHIP certification please contact one of our dedicated marketers for help.
Thank you for reading. Don't forget to give us a like and a share.
We wish you the best of luck on your certification.
Back To Top