⍟

Best Practices For Marketing To Seniors
With such a wide range of experiences throughout their formative years, the seniors of today have a very wide experience base to pull from, much more so than other generations. It's important to keep in mind the generation they came out of to inform your approach to communicating and dealing with them.
So, back to the point of the article, how do you market and sell to this demographic? How do you sell to a person who, as a child, may have lived through the horrors of WWII, may have been taught to hide under their desk in case of nuclear war, or grew up possibly rebelling against that same overbearing authority they encountered as a child?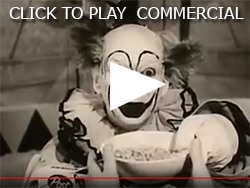 The short answer is, very carefully. They've seen enough promises, sales tactics, and creepy clown commercials in their lifetimes to make them skeptical by default, so put the traditional sales deck aside and be direct.
Gaining trust and acting as a trusted adviser is key to a a relationship selling approach. Try these following tips for starters:
1. Simply get to the point while being genuine. Just show
them their due respect and treat them like the highly
experienced intelligent people that they are.
2. Be completely transparent. More than anything else, seniors today simply want to know
that they are dealing with someone they can trust. A small note of insincerity or shady sales
tactics and you're finished. You may as well have kicked their dog. (Which is not an
alternative tactic.)
3. Show an understanding of their situation. Approach them with an honest intent to help them
with a specific problem and when you feel you've done the best you can to establish trust,
present your best solution to their problem. You're not going to get through to most seniors
with cheap tricks.
4. Seniors are becoming much more technically adept, so don't assume they don't answer their
email or communicate on Facebook. Nevertheless, while younger generations see face to
face selling as intrusive, most seniors still value it.
5. Talk to them about your communication plan. Simply ask them which forms of
communication they would prefer, and make sure you get at least 2 different methods. Let
your prospect know how often you plan to engage with them and that you intend
to offer real solutions and information for the challenges they face.
6. Be available when it's convenient for them and let them know you are available for
them when they need it. Give them a good phone number and email address and let them
know how long it may take for you to respond. Set all the expectations up front.
7. Have a presence in the senior community. If you're involved in the same communities that
your potential clients are then this gives you a better chance of being known by them or
someone they know and trust.
This allows you to be found and to be seen as a part of their community rather than an
outsider. Approach this with care and sincerity. If you aren't serious about being a part of
any community they will sniff you out. This should only be done if you are genuine.
8. Don't forget to ask for referrals. If you're providing best in class service, referrals will come
without even asking, but it doesn't hurt to be proactive. Referrals are your easiest sale to
make and they cost you nothing.
If you provided a positive experience for your client then they will normally be happy to refer
you. Leave behind some business cards and let them know you welcome the chance to help
others just as you helped them.
[ Recommended: Social Media Marketing For Insurance Agents ]