Short Term Care Insurance
Short Term Care Insurance Carriers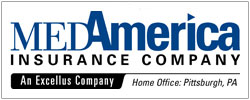 MedAmerica Transitions Short Term Care Insurance
Since its founding over 20 years ago, MedAmerica has become synonymous with innovation and dedication to policyholders. Their products help consumers preserve dignity and quality of life. MedAmerica Transitions is committed to delivering its company promise of strength and growth, care and compassion.
Short Term Care Insurance Information
Short Term Care Insurance is available for when times are difficult and decisions are even more difficult to make, giving you or your loved ones breathing room. Whether it's time in a nursing home, assisted living, or home care; short term care insurance allows for planning and critical financial decisions or arrangements between an incident and Long Term Care if necessary. Created specifically for the Boomer generation, Short Term Care Insurance is an innovative product bringing peace of mind to families in times of crisis.