Maximize your Annual Enrollment Period success!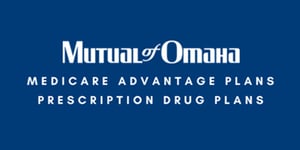 Annual enrollment provides health insurance producers with an opportunity to write more business in a short window than any other time of year. Make sure you are ready to maximize your success by including Mutual of Omaha's CareAdvantage HMO (Medicare Advantage) and Mutual of Omaha Rx (Medicare Part D) in your portfolio.
Mutual of Omaha is offering Medicare Advantage plans for Plan Year 2020 in the following markets:
Cincinnati (OH/KY) * — Boone, Butler, Clermont, Campbell, Hamilton, Kenton and Warren counties

Dallas-Ft. Worth – Collin, Dallas, Denton, Rockwall and Tarrant counties

Denver – Adams, Arapahoe, Broomfield, Denver, Douglas, Jefferson, Clear Creek and Gilpin counties

El Paso – El Paso county

San Antonio* – Bexar county
*Also available for the remainder of Plan Year 2019
Mutual of Omaha Rx (PDP) plans are offered in all states except NY and the US territories.
A Few Helpful Tips to ensure for 2020 Success
Get Organized– Don't let AEP sneak up on you. Get organized before the busy period starts.
Become Ready-to-Sell. It's just 3 easy steps

Familiarize yourself with the Mutual of Omaha CareAdvantage Plans and Benefits that are outlined in the Market Overview tear-sheets. These can be found in Forms & Material on Sales Professional Access (SPA) mutualofomaha.com/broker

Organize your client information and reestablish contact if it has been a while

Pre-order supplies as they become available
Stay Organized– Make the most of the 54-day AEP period.
Plan your work then work your plan

Keep track of appointments – it's easy to get overextended during AEP

Make sure you have enough supplies on hand to cover appointments for the upcoming two weeks; or place an order to refresh your supplies.

Make use of electronic applications to avoid errors and speed up the enrollment process
Post AEP– Now is the time to take a moment to relax – but just a moment
Organize your AEP book of business into a single tracking tool

Make yourself a Customer Relationship Manager by keeping in touch with beneficiaries to ensure they understand their benefits and how to use them

Watch for other enrollment period opportunities

Review your commission statements
AEP is just around the corner. Are you ready?
Not appointed to sell Mutual of Omaha Medicare Advantage plans? Request details here
Note The plan information described are pending CMS approval and subject to change. Not intended for use as marketing material. Do not distribute reproduce, edit or delete any portion of this document without the express permission of Omaha Health Insurance Company, Mutual of Omaha Medicare Advantage Company and Medicare Advantage Insurance
---
Navigating the MA Product Training Site
Ready to Sell Guidelines
---
Not appointed to sell Mutual of Omaha Medicare Advantage plans?
Request details here
Additional Updates: