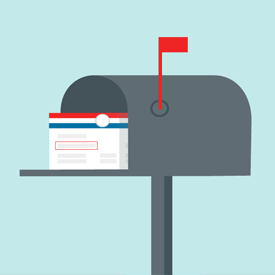 New Medicare Cards Finally Get Roll-Out
CMS has revealed which states will be the first in the nation to receive new Medicare identification cards that don't contain Social Security numbers.
Medicare beneficiaries in Delaware, the District of Columbia, Maryland, Pennsylvania, Virginia and West Virginia are among the states that will be first to get the cards starting in April.
Beneficiaries in Alaska, American Samoa, California, Guam, Hawaii, the Northern Mariana Islands and Oregon are also expected to get the cards starting that month.
Since the beginning of the Medicare program, Social Security numbers have been used as the beneficiary identifier for administering services. The Medicare Access and CHIP Reauthorization Act required the CMS to remove the numbers from Medicare cards because of identity theft and fraud risks.
Starting this April, the CMS will begin to issue Medicare cards with new ID numbers. Approximately 60 million beneficiaries will receive the new cards by April 2019.

Providers have been worried because they haven't received the guidance they've needed on the change.
Without clear instructions on how to prepare for the change, physicians risk losing their ability to bill Medicare. Claims with the old numbers won't be accepted starting in 2020. Practices also need to update their electronic health record systems to accept the new ID numbers.
Providers had been pushing the CMS to make the change via a rulemaking process, giving the agency a chance to lay out a substantive rollout plan and letting clinicians weigh in.
While dealing with ICD-10, the rollout of the Merit-based Incentive Payment System and alternative payment models under MACRA, as well as ongoing EHR meaningful-use activities, vendors may not be able to address this latest change in a timely way, according to Robert Tennant, director of health information technology policy at the Medical Group Management Association.
Source: http://www.modernhealthcare.com/article/20180129/NEWS/180129879/new-medicare-id-cards-come-to-mid-atlantic-states-first
Additional Updates: