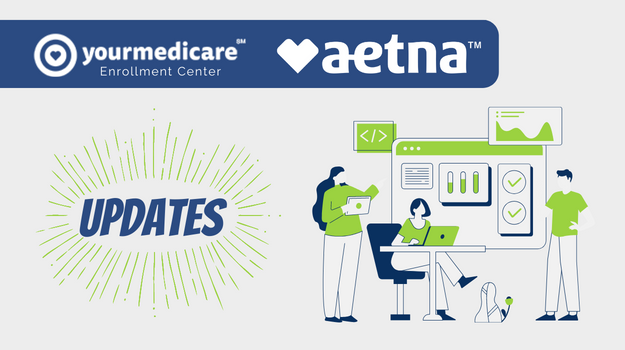 Aetna Med Supp & YourMedicare SunFire
For quite some time now you've asked us to add more Medicare Supplement plans to YourMedicare SunFire. It's still the beginning of the year and we're already making it happen! Aetna's Med Supps are slated to go live for agents and agencies on 3/21!
This is just the beginning, plenty more to come and we'll keep you updated as they do!
Details:
Soft launch will be going live on March 21st.

Aetna Medicare Supplement Enrollment will be available in the following states (as they all follow the same generic, consistent form): 34 Generic states: AK, AL, AR, AZ, CO, DC, GA, IA, ID, IN, KS, LA, MI, MS, MT, NC, ND, NE, NH, NM, NV, OH, OK, PA, RI, SC, SD, TN, TX, UT, VA, VT, WV, WY

Agent Experience inside YourMedicare SunFire:
• You can use your existing login to access the Aetna Medicare Supplement plans.
• Choose Medicare Supplement and Aetna to see the new integrated enrollment form.



Learn more about the YourMedicare SunFire Enrollment Platform.