⍟ Refine Your Email Strategy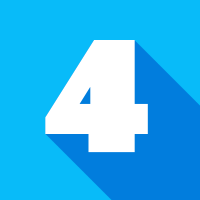 An email strategy can get very complicated. We don't intend to present a complete guide here, we'll save that for another in depth article.
For now we want to provide some tips and a simple way to approach email, in order to get started without spending all day with your email process.
Based on data the data below from an OptinMonster report, email marketing is still ranked as the most effective marketing distribution channel.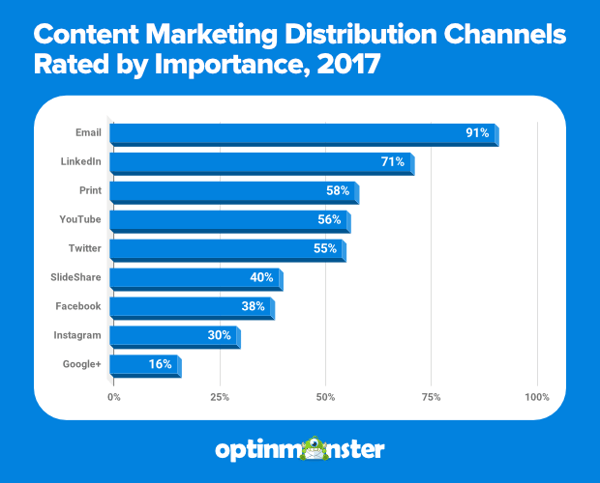 The success of your email marketing will be directly related to the quality of your email list. Building that list will be an activity that you will focus on as long as you are doing business.
Your content will entice your site visitors to sign up to your blog, download that free pdf full of helpful information or give their information in return for a free consultation.
They sign up on a form to receive that content and are now become a potential customer and are trusting you with their contact information.
This is the beginnings of your email list. What you do with that email list next will decide what kind of success you get out of that list.

Most people will not make a purchasing decision until interacting with your company several times.
In short, you will need to provide value to your potential customers before they are willing to pull the trigger.
When you get good at providing content and services that are relevant to your customer base, your emails will be better received.
Learn how to research what your audience is looking for in order to deliver specific content that they actually want.
So many people glaze over this part and end up spamming their audience with information they think their audience wants, but in actuality they don't really care about.
When email isn't working, it's not necessarily that email itself doesn't work so much as it is that you are not providing your audience with valuable information they are looking for.
Understanding Content Marketing and how to research what your audience is looking for is key part of the email process. After all, email is just a distribution channel. It's your content that will win them over.
Email can be a fickle friend. It will take practice and lot of experimenting with your strategy until you find the tactics that work for you and your audience.
There are a lot of variables involved with crafting a successful email campaign. You have the graphic elements, the copy, call to action, timing and more.
Changing one element at a time and studying the results can give you an idea on what works better. That will take patience and a well thought out process.
Remember, you are a guest in your customers email inbox. Treat them with respect and send them content with a sincere intent to help them and provide value.

If you approach everything you do with that approach, then you will have a much higher success rate than if you approached them by simply trying to sell to them.