⍟ Using Video to Amplify Your Message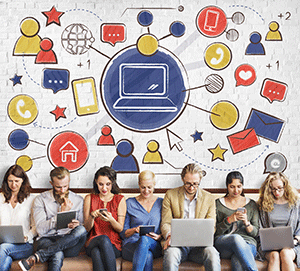 Even though we are focusing on Facebook as the preferred platform, it would be a mistake not to include video in the discussion. Video has quickly become the preferred way to consume information.
80% of viewers remember a video ad they've seen in the last 30 days. Far fewer people remember text or image ads they see for very long.
Video is memorable, influential, and continues to gain steam, especially among seniors - 54% of seniors watch videos online, and three in four seniors have taken action because of watching online video.

Videos are great for engagement and shares. Videos that have more than 30 seconds per view will get an additional boost from Facebook. Short videos are fine, but keep them at least 30 seconds long in order to take advantage of the Facebook 30 second boost.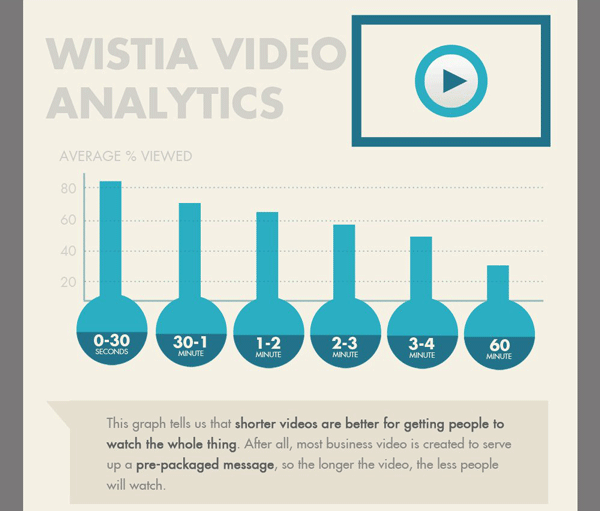 < INFOGRAPHIC >
https://mediacdn.disqus.com/uploads/mediaembed/images/267/9790/original.jpg
Also note, the average percentage of video viewed is highest with shorter videos. If your goal is to get your entire video seen, keep it short and to the point. However, this doesn't mean you shouldn't also make longer videos.
If there is important information that you know people are looking for, make the video the length that is required to do the subject justice. Charts like the one above provide good insight, but you know your customers best.
Add value by answering popular questions seniors may have. For example, make a 2-3 minute video giving tips and helping them understand the ins and outs of Medicare. This can be the same information you wrote about in your blog, only in a different form.
You can upload your video direct to your YouTube channel, if you have one, as well as to your Facebook page, making use of both channels. Your videos should be captioned as Facebook videos are more often viewed without sound.
If you have a YouTube channel, remember to use the space in the description of the video on YouTube to link to your Facebook page, blog posts, or social media links. Link all of your content to each other so you can be found on several channels.
If your video showcases a product or service you offer, this is your opportunity to link to a website landing page or blog with similar information where they could subscribe to your blog or newsletter.
If you don't want to go the YouTube route, no worries. You can still create videos and upload them directly in Facebook or on your website. The point is, video is a big part of social media and will only help your reach.