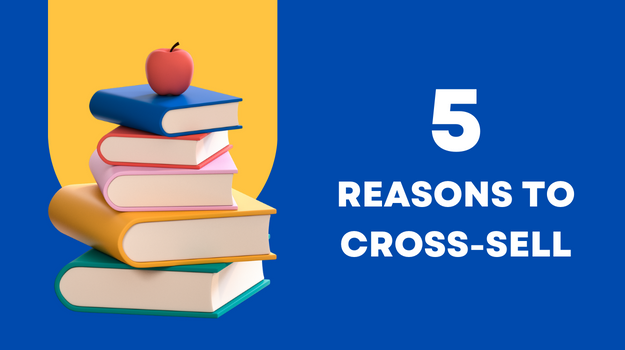 Cross-selling insurance is a highly effective strategy. A study by McKinsey revealed that cross-selling can increase profits by 30% and sales by 20%. The likelihood of selling to an existing customer is in the 60-70% range versus the 5-20% range of selling to a potential customer.
Anyone interested in making the most of their time?
In addition to increasing sales, cross-selling also helps:
1.) Increase profitability
It's very effective in the consumer industry. Amazon attributes 35% of its total revenues from cross-selling. Using a cross-selling strategy allows you to promote additional products to clients, inviting them to buy more policies than they had originally planned to purchase.
2.) Enhance customer loyalty
When clients purchase more insurance policies from you, they begin to feel a strong connection to your agency. They will likely remain loyal to you and can help you generate strong (and free) word of mouth marketing. Increased customer loyalty leads to generating leads.
3.) Generate more leads
A major challenge agents face is lead generation. Cross-selling can be a viable solution. A satisfied customer is a great asset by recommending you to their friends and family.
4.) Stay in touch
While touching base with a generic email is nice, reaching out to address a need shows clients that you are thinking about them, specifically. Perhaps there's a new product or a product has expanded to their state.
5.) Enhance Conveinence
When you make clients aware of different products, you are helping them find products they currently need, as well as engaging in determining what their future needs may be. Both help by saving them the time and effort of endless and confusing internet searches.
There are many reason why you should be cross-selling as part of your business strategy. Please reach out to one of our marketing representatives for ideas, resources and approved materials.