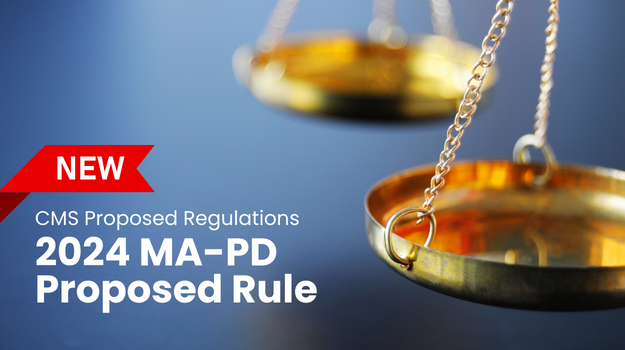 As you are likely aware, CMS published the 2024 MA-PD proposed rule on 12/27/2022, in which CMS proposes to implement several significant changes to its marketing, sales, and oversight rules regarding MA-PD distribution operations. Since the publication of the rule, we have taken several steps to both assess the potential impact of this rule, as well as working to impact the final rule via the comment period, which continues until 02/13/2023.
Among these steps, PSM has created an internal task force consisting of leaders from our Executive, Regulatory and Compliance, Sales and Distribution, and Marketing and Lead Generation teams. This task force is responsible for assessing the impact we believe this rule will have on customers and relaying this information to CMS during the comment period, ensuring that any new MA-PD rule allows PSM to continue to effectively perform our mission of helping people live longer, healthier, and more secure lives. Additionally, this task force is responsible for ensuring that any required strategic and tactical shifts in our business operations are performed in a way that minimizes disruption to our core operations.
Outside of PSM, Marketing leaders are working with industry consortia to gather information, provide a shared point of view on the proposed rule, and make additional comments to CMS reflecting our industry's shared commitment to performing Sales, Marketing, and Oversight operations in a customer-centric manner.
Precision Senior Marketing is committed to keeping our entire agent community informed about changes that may be required because of this rule, as well as providing guidance once the final rule is instituted. As we progress with our work on this topic, you will be kept up to date.


Source: https://www.federalregister.gov/documents/2022/12/27/2022-26956/medicare-program-contract-year-2024-policy-and-technical-changes-to-the-medicare-advantage-program