Phoenix Remembrance Whole Life
Phoenix Remembrance Whole Life Description
Founded in 1851, The Phoenix Companies, Inc. helps people to meet their personal, financial, and business planning goals through their life insurance, annuities and alternative retirement solutions. They are financially strong and stable while maintaining a commitment to excellence in everything they do.
Phoenix Life Highlights:
Industry Leading Commissions
Excellent Agent Support
Premier Insurance Brand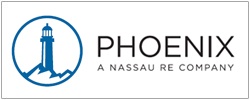 Coverage:
Lump-sum Death Benefit equal to Base Policy face amount
Monthly income stream for a spouse or loved one up to age 85 provided by required Additional Income Coverage Rider (AICR)
Total coverage amount may be allocated in one of three ways:

75% Lump-sum Death Benefit / 25% AICR
50% Lump-sum Death Benefit / 50% AICR
25% Lump-sum Death Benefit / 75% AICR
Included Benefits:
Three riders provide special benefits with no additional premiums in case of critical illness, terminal illness or accidental death

Terminal Illness Rider - Advances up to 95% of the lump-sum death benefit if the Insured is diagnosed as terminally ill with a life expectancy of 12 months or less
Critical Illness Rider - Advances up to 50% of the lump-sum death benefit upon the Insured's occurrence of one of the following specified critical illnesses: Heart attack, stroke, cancer diagnosis, renal failure, major organ transplant, ALS diagnosis
Accidental Death Benefit Rider - Pays an additional lump-sum amount upon Insured's death equal to 100% of the lump-sum death benefit if such death occurs by covered accident. (Please note: activation fees apply upon rider exercise)
Customization Options*:
For all riders, the named Rider Beneficiary must be alive to receive benefit payments. Rider benefits are only available upon the death of the insured and will cease at the earlier of the death of the Rider Beneficiary or the term stated in each rider.
Four optional riders available for supplemental income and legacy benefits

Lifetime Income Rider - Designed to provide Rider Beneficiary with reliable lifetime income after the death of the Insured
Income Term Rider - Designed for younger age clients in their working years; helps replace employment income lost due to the death of the Insured
Legacy Rider - Helps continue birthday traditions between the Insured and children or grandchildren
Education Benefit Rider - Helps pay higher education expenses for children or grandchildren following the death of the Insured
*Available at an additional premium. Age restrictions vary by rider
Simplified Underwriting:
Tele-interview and paper options available
Non-Tobacco (Preferred) / Tobacco (Standard) risk classes
Issue Ages & Total Coverage Amounts:
Total Coverage Amount = Lump-sum Death Benefit + AICR Total Coverage Amount



Insured's Age
AICR Rider Beneficiary's
Age
Total Coverage Amount
30-59
30-80
$10,000-$100,000
60-69
30-80
$10,000-$75,000
70-80
30-80
$10,000-$50,000



Based on age last birthday
Lump-sum death benefit beneficiary may be changed after issue
Rider Beneficiary for AICR and optional riders may not be changed after issue
For Agent Use Only. Not for use with the public as sales literature.
Phoenix Remembrance Life (ICC12FEWL) is whole life insurance issued by PHL Variable Insurance Company (PHLVIC) (Hartford, CT). PHLVIC is not authorized to conduct business in Maine and New York. In Maine and New York, Phoenix Remembrance Life is issued by Phoenix Life Insurance Company (PLIC) (East Greenbush, NY). These insurers are separate entities and each is responsible only for its own financial condition and contractual obligations. Members of The Phoenix Companies, Inc. The Phoenix Companies, Inc. and Precision are not affiliates. Payment guarantees are based on the claims-paying ability of the issuing company. BPD38679 3/13
States PSM Serves:
Alabama
Hawaii
Massachusetts
New Mexico
South Dakota
Alaska
Idaho
Michigan
New York
Tennessee
Arizona
Illinois
Minnesota
North Carolina
Texas
Arkansas
Indiana
Mississippi
North Dakota
Utah
California
Iowa
Missouri
Ohio
Vermont
Colorado
Kansas
Montana
Oklahoma
Virginia
Connecticut
Kentucky
Nebraska
Oregon
Washington
Delaware
Louisiana
Nevada
Pennsylvania
West virginia
Florida
Maine
New Hampshire
Rhode Island
Wisconsin
Georgia
Maryland
New Jersey
South Carolina
Wyoming