Sentinel Security Life Medicare Supplement
Sentinel Security Life Description
Sentinel Security Life was organized in 1948 and is now licensed to operate in 16 states. Sentinel Security Life's goal throughout its history has been to provide the best possible products and services to its policyholders. The company takes great pride in its prompt service and pays many claims the same day they are received.
Sentinel Security Life Highlights:
Direct Company Contract
Excellent Commissions
Sentinel Security Life E-App
Ultra Competitive Premiums
Top Level Service and Support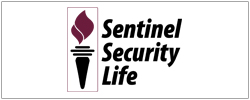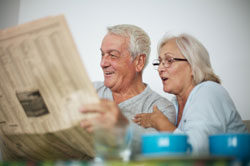 Sentinel Security Life was founded in 1948 by a group of funeral directors in Utah to create an insurance product to help pay funeral costs during a family's time of need. For over 60 years they have been providing quality insurance and services to their policyholders. They offer competitively priced plans with excellent commissions, but it is their level of service that sets them apart from the competition.

The Sentinel Security Life Medicare supplement product offers some of the most competitive Medicare supplement premiums on the market. Adding the Sentinel Security Life Medicare supplement to your portfolio will help you serve lower-income seniors who typically believe that a Medicare supplement is too expensive for them. And with more than 60 years successfully serving its customers, you and your customers can be assured of Sentinel's Life stability and excellent customer service. The addition of the Sentinel E-App (Web App) gives agents even more options for selling Medicare Supplements over the phone.

Sentinel Security Life offers a complete line of Medicare Supplement/SELECT policies as well as Final Expense, with a Combo Application available combining the two. Combo apps are a great way to increase your commissions and have a greater retention rate when renewals come around. Being a "one stop shop" is attractive to seniors so they can have both of their policies with the same agent. Additionally, they offer agents direct company contracts, excellent commissions paid weekly, ultra competitive premiums, fast policy issue, 12 month advancing, and top level service and support.
States PSM Serves:
Alabama
Hawaii
Massachusetts
New Mexico
South Dakota
Alaska
Idaho
Michigan
New York
Tennessee
Arizona
Illinois
Minnesota
North Carolina
Texas
Arkansas
Indiana
Mississippi
North Dakota
Utah
California
Iowa
Missouri
Ohio
Vermont
Colorado
Kansas
Montana
Oklahoma
Virginia
Connecticut
Kentucky
Nebraska
Oregon
Washington
Delaware
Louisiana
Nevada
Pennsylvania
West virginia
Florida
Maine
New Hampshire
Rhode Island
Wisconsin
Georgia
Maryland
New Jersey
South Carolina
Wyoming