Cigna Medicare Advantage Plans

____
Founded: 1792
Home Office: Bloomfield, Connecticut
Cigna offers a range of Medicare Advantage plans, also known as Medicare Part C, designed to provide comprehensive healthcare coverage to Medicare beneficiaries. These plans are an alternative to Original Medicare (Parts A and B) and often include additional benefits such as prescription drug coverage (Part D), dental, vision, and wellness programs. Cigna's Medicare Advantage plans aim to simplify healthcare coverage by bundling various services into a single plan.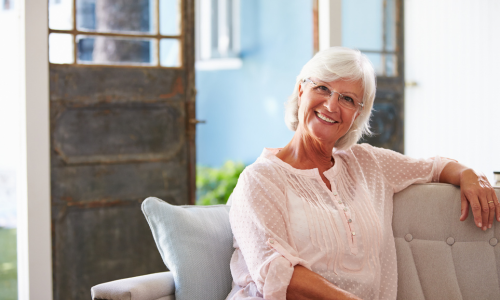 Cigna's Medicare Advantage plan options typically include Health Maintenance Organization (HMO) plans, Preferred Provider Organization (PPO) plans, and Special Needs Plans (SNPs), among others. Each type of plan offers different features, such as network restrictions and cost-sharing structures, giving beneficiaries the flexibility to choose a plan that aligns with their specific healthcare needs and budget.
Cigna is known for its commitment to preventive care and wellness programs, which often play a prominent role in its Medicare Advantage plans. The company's extensive network of healthcare providers and hospitals ensures that plan members have access to a wide range of healthcare services. Cigna's Medicare Advantage plans are designed to provide comprehensive coverage, convenient access to care, and support for members' overall health and well-being, aiming to improve the healthcare experience and health outcomes for Medicare beneficiaries.
About Cigna

____
Cigna Corporation is a global health services company that offers a wide range of health insurance and related services to individuals, families, employers, and government entities. Founded in 1792, Cigna has evolved into a prominent player in the healthcare and insurance industries, providing coverage and support across various aspects of health and well-being.
Cigna's offerings include health insurance plans, dental coverage, vision coverage, pharmacy benefits, behavioral health services, wellness programs, and Medicare Supplement plans (Medigap). The company's focus on comprehensive coverage extends to its commitment to preventive care, disease management, and promoting overall health and wellness.
With a presence in multiple countries, Cigna's mission is to improve the health and well-being of its customers by offering innovative solutions, personalized support, and a wide network of healthcare professionals and facilities. The company's reputation for reliability, customer service, and diverse insurance products has positioned it as a respected leader in the industry.
Cigna's dedication to providing coverage that addresses the evolving healthcare needs of its customers, combined with its commitment to social responsibility and community engagement, makes it a significant player in improving the health and quality of life for individuals and communities around the world.