Aflac Medicare Supplement Plans

____
Founded: November 17, 1955
Home Office: Columbus, Georgia
Aflac, a well-known insurance company, offers Medicare Supplement plans to complement Original Medicare coverage. These plans, also known as Medigap, are designed to help beneficiaries manage out-of-pocket costs associated with copayments, coinsurance, and deductibles. Aflac's Medicare Supplement plans provide individuals with the flexibility to choose their healthcare providers without being restricted to a specific network, ensuring comprehensive coverage and greater peace of mind.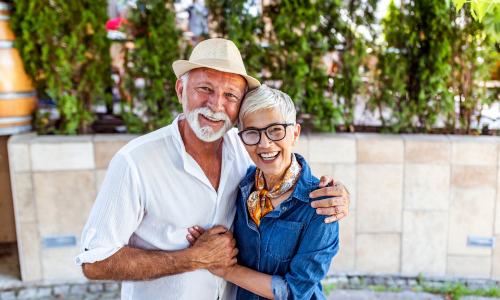 Aflac's Medicare Supplement plans include a variety of options such as Plan A, Plan B, Plan F, Plan G, and Plan N, each with its own set of benefits and cost-sharing features. Plan F, for example, offers extensive coverage, while Plan G and Plan N provide substantial coverage as well, with some differences in terms of benefits and cost-sharing. These plans enable beneficiaries to tailor their coverage to their specific healthcare needs and financial circumstances.
For insurance agents, selling Aflac Medicare Supplement plans can offer an opportunity to provide clients with additional layers of coverage to enhance their Original Medicare benefits. Aflac's established reputation in the insurance industry adds credibility to an agent's offerings, while the range of plan options allows agents to cater to a diverse range of clients. By offering Aflac Medicare Supplement plans, agents can assist clients in achieving more comprehensive and predictable healthcare coverage, addressing the financial uncertainties often associated with medical expenses.
About Aflac

____
Aflac is a renowned insurance company recognized for its supplemental insurance offerings and unique approach to coverage. Founded in 1955 in Columbus, Georgia, Aflac has become a household name with its distinctive duck mascot and its commitment to providing supplemental insurance policies that complement primary health insurance plans. Aflac specializes in offering policies that help individuals and families cope with the financial challenges that can arise from unexpected medical expenses.
The company's innovative approach to insurance, commitment to customer service, and emphasis on making the claims process straightforward have contributed to its popularity. Aflac's insurance products are designed to provide individuals with a safety net that goes beyond traditional health insurance, offering peace of mind and financial support when it's needed most. With its recognizable brand and reputation for reliability, Aflac continues to play a significant role in providing supplementary coverage that addresses the gaps left by primary insurance plans.