Anthem Medicare Advantage Plans

____
Founded: 1944
Home Office: Indianapolis, Indiana
Anthem, a subsidiary of the Blue Cross Blue Shield Association, offers a variety of Medicare Advantage plans designed to provide comprehensive healthcare coverage to Medicare beneficiaries. Medicare Advantage plans, also known as Medicare Part C, are an alternative to Original Medicare (Parts A and B) and often include additional benefits like prescription drug coverage (Part D), dental, vision, and wellness programs. Anthem's Medicare Advantage plans aim to provide members with a range of healthcare services under a single plan.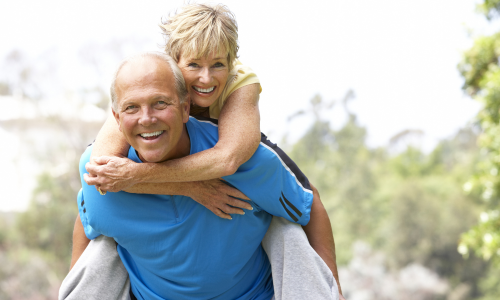 Anthem's Medicare Advantage plan offerings typically include Health Maintenance Organization (HMO) plans, Preferred Provider Organization (PPO) plans, and Special Needs Plans (SNPs), among others. These plans offer different features, including network restrictions, cost-sharing structures, and various levels of coverage. This diversity allows beneficiaries to choose a plan that aligns with their specific healthcare needs and financial preferences.
Anthem is well-regarded for its extensive network of healthcare providers and hospitals, ensuring that Medicare Advantage plan members have access to a broad range of healthcare services. The company often emphasizes preventive care and wellness programs to help members stay healthy and actively manage their health. Anthem's Medicare Advantage plans aim to provide comprehensive and convenient healthcare coverage, enhancing the overall healthcare experience for Medicare beneficiaries and promoting better health outcomes.
About Anthem

____
Anthem, Inc. is a prominent American health insurance company that operates as one of the largest managed healthcare organizations in the United States. The company was originally founded in the 1940s as WellPoint, and it later adopted the name Anthem after a merger. With headquarters in Indianapolis, Indiana, Anthem offers a comprehensive range of healthcare and insurance services to individuals, families, and businesses across the nation.
Anthem provides a diverse portfolio of insurance products and healthcare services, including individual and family health insurance, Medicare plans, Medicaid plans, employer-sponsored health plans, dental coverage, vision coverage, and pharmacy benefits. The company's commitment to improving the health and well-being of its members is reflected in its efforts to provide access to quality care, preventive services, and innovative healthcare solutions.
As one of the leading health insurance companies in the U.S., Anthem has a vast network of healthcare professionals, hospitals, and clinics, ensuring that its members have access to a wide range of medical services. With a focus on promoting health equity, customer satisfaction, and technological innovation, Anthem continues to play a significant role in shaping the healthcare landscape and providing comprehensive insurance coverage to individuals and communities.