Sentinel Life Summit Bonus Index
Sentinel Life Summit Bonus Index
Sentinel Plans' Summit Bonus Index is from a B++ AM Best Rated Carrier that his been in business since 1948. Sentinel Life is licensed in 24 states and offers outstanding customer service to both agents and clients.
Sentinel Life Highlights:
Direct Company Contract
Competitive Commissions
Ultra Competitive Premiums
Top Level Service and Support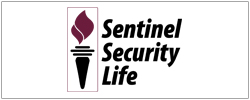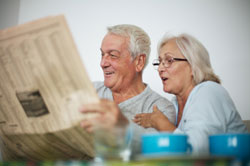 Sentinel Plans' Summit Bonus Index is a 10 year, single premium, deferred annuity with four different indexing strategies, in addition to a fixed account. An Income Rider is also available with a rollup that will continue to compound up to 20 years.

Product Highlights:

Single Premium Deferred Annuity
10 Year surrender charge
Maximum Premium Bonus of up to 9%*
4 Index Crediting Strategies
Fixed Account
Optional Income Rider

Guaranteed Lifetime Withdrawal Benefit
7% annual compound roll-up (up to 10 years)
Their crediting strategy includes Annual Point to Point, Monthly Sum, Monthly Averaging, Daily Averaging, and Fixed Account. The offer settlement options such as Lifetime Income Only, Period Certain Only, and Live income with guaranteed certain. The Sentinel Plan Summit Bonus Index offers an additional optional income rider with 7% compound roll-up rate.
Type/Market
Single Premium Fixed Index Deferred Annuity
Markets
Qualified or Non-Qualified
Issue Ages
0 to 80
Minimum Single Premium
$5,000 (qualified)
$10,000 (non-qualified)
Maximum Single Premium
$1 million (qualified or nonqualified); larger amounts will be considered with Home Office approval
Minimum Guaranteed Surrender Value Interest Rate
1%
Market Value Adjustment (MVA)
The MVA is specified in the contract. The MVA expires at the end of each Guarantee Period.