Humana Medicare Supplement Plans

____
Founded: 1961
Home Office: Louisville, Kentucky
Humana offers Medicare Supplement plans, also known as Medigap plans, to individuals seeking additional healthcare coverage to supplement their Original Medicare benefits. These plans are designed to help beneficiaries manage out-of-pocket expenses like copayments, coinsurance, and deductibles, providing a more comprehensive and predictable approach to healthcare costs. Humana's Medicare Supplement plans are aimed at bridging the gaps left by Original Medicare, offering flexibility and peace of mind for policyholders.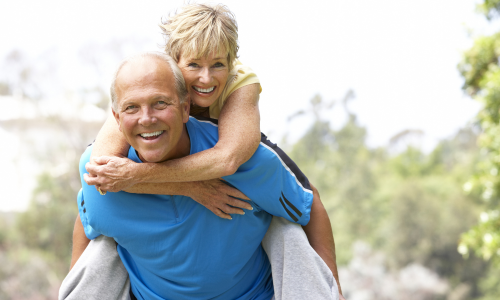 Humana's Medicare Supplement plans typically include a variety of options such as Plan A, Plan B, Plan C, Plan F, Plan G, and Plan N, among others. Each plan provides different levels of coverage, allowing individuals to select the one that best suits their healthcare needs and financial circumstances. For instance, Plan F offers comprehensive coverage, while Plan G and Plan N provide robust benefits with variations in cost-sharing and coverage details.
Insurance agents may find Humana's Medicare Supplement plans appealing to clients looking for additional coverage beyond Original Medicare. Humana's reputable name in the insurance industry adds credibility to an agent's recommendations, and the array of plan options enables agents to tailor their advice to individual clients. By offering Humana's Medicare Supplement plans, agents can assist clients in achieving greater financial security in healthcare and ensuring they have access to the care they need without the worry of high out-of-pocket costs.
About Humana

____
Humana Inc. is a prominent American health and wellness company headquartered in Louisville, Kentucky. Founded in 1961, Humana has grown to become one of the largest health insurance companies in the United States, offering a wide range of healthcare and insurance-related services.
Humana's core offerings include health insurance plans for individuals, families, and employers. The company provides Medicare Advantage plans, Medicare Part D prescription drug plans, and Medicare Supplement (Medigap) plans to seniors and Medicare-eligible individuals. Additionally, Humana offers commercial health insurance plans, dental coverage, vision coverage, pharmacy benefits, and wellness programs.
Humana is known for its commitment to promoting health and well-being through preventive care, care coordination, and innovative healthcare solutions. The company operates a vast network of healthcare providers, hospitals, and clinics, ensuring that its members have access to quality care. Humana also emphasizes health education and wellness initiatives to help individuals lead healthier lives.
With a strong presence in the health insurance industry, Humana continues to play a significant role in shaping the healthcare landscape and providing comprehensive insurance coverage to individuals, families, and employers across the nation. The company's mission centers on improving the health and well-being of its members and the communities it serves.