Clover Medicare Advantage Plans

____
Founded: 2014
Home Office: Jersey City, New Jersey
Clover Health offers a variety of Medicare Advantage plans aimed at providing comprehensive healthcare coverage to Medicare beneficiaries. Medicare Advantage plans, also known as Medicare Part C, are an alternative to Original Medicare (Parts A and B) and often include additional benefits like prescription drug coverage (Part D), dental, vision, and wellness programs. Clover Health's Medicare Advantage plans are designed to simplify healthcare coverage and enhance the overall healthcare experience for its members.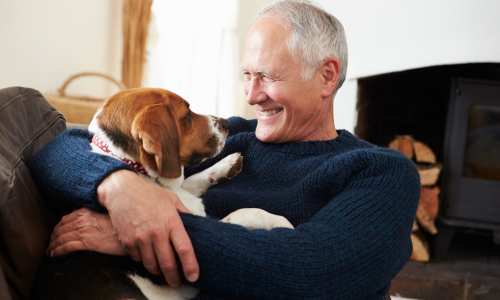 Clover Health's Medicare Advantage plan options typically include Health Maintenance Organization (HMO) plans and Preferred Provider Organization (PPO) plans. Each type of plan offers different features, such as network restrictions and cost-sharing structures. These options give beneficiaries the flexibility to choose a plan that suits their specific healthcare needs and budget preferences.
Clover Health places a strong emphasis on technology-driven healthcare and personalized care coordination. The company leverages data and analytics to help members make informed healthcare decisions and manage their health effectively. Additionally, Clover Health's commitment to preventive care and wellness programs aims to keep members healthy and engaged in their well-being. Overall, Clover Health's Medicare Advantage plans focus on delivering comprehensive coverage, innovative healthcare solutions, and support for members' overall health and wellness.
About Clover

____
Clover Health is a health insurance company founded in 2014 with a focus on offering Medicare Advantage plans to individuals eligible for Medicare. The company was established by Vivek Garipalli and Kris Gale, aiming to leverage technology and data-driven approaches to improve the healthcare experience for Medicare beneficiaries.
Clover Health was founded in Jersey City, New Jersey, with the goal of addressing some of the challenges and complexities in the healthcare system, especially for seniors enrolled in Medicare. The founders sought to create an insurance company that used data analytics to improve the quality of care and lower costs.
Clover Health distinguished itself through its innovative use of technology, including data analytics and machine learning, to identify gaps in care, enhance care coordination, and proactively manage the health of its members. This tech-focused approach aimed to provide better healthcare outcomes for its policyholders.
Over the years, Clover Health expanded its reach and Medicare Advantage plan offerings, operating in several states across the United States. The company's growth and use of technology garnered attention and investment from various stakeholders in the healthcare industry.
Clover Health's unique approach to healthcare, combining data analytics with insurance services, has been central to its mission of improving healthcare outcomes for Medicare beneficiaries. While it has faced challenges and changes over the years, its commitment to leveraging technology to enhance the healthcare experience remains a defining aspect of its history and identity.