Mutual of Omaha Dental Plans

____
Mutual of Omaha offers dental insurance plans that aim to help individuals and families access essential dental care while managing their oral health expenses.
Mutual of Omaha's dental insurance plans typically provide comprehensive coverage that encompasses a wide range of dental services. These plans often include preventive care such as regular check-ups, cleanings, and X-rays, which are essential for maintaining good oral health. Basic services, such as fillings and extractions, are typically covered, along with major procedures like root canals, crowns, and oral surgeries. Mutual of Omaha's dental insurance plans are designed to ensure policyholders have access to the necessary dental care they need.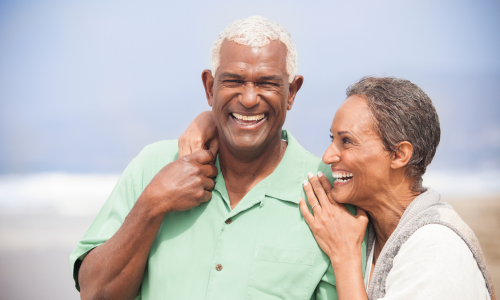 Mutual of Omaha usually offers flexibility in choosing dental care providers. Policyholders can often visit their preferred dentists and specialists, providing a personalized approach to dental care. This flexibility enhances convenience and allows individuals to receive treatment from professionals they trust.
Mutual of Omaha's dental plans often emphasize cost management and transparency. Encouraging preventive care and early intervention can help policyholders avoid more costly dental procedures in the future. The company may also provide resources and tools to help members understand and control their dental expenses effectively.
When considering dental insurance, it's crucial to carefully review the specific terms, coverage, network providers, and costs associated with Mutual of Omaha's dental plans to ensure they align with your oral health needs and financial goals. Consulting with a licensed insurance advisor or broker can also be beneficial in selecting the most suitable dental insurance plan from Mutual of Omaha based on your individual requirements.
About Mutual of Omaha

____
Mutual of Omaha is a well-established insurance and financial services company that has been operating for over a century. Headquartered in Omaha, Nebraska, the company has gained a reputation for reliability, integrity, and customer-centered solutions. With a diverse portfolio of insurance products and financial services, Mutual of Omaha serves individuals, families, and businesses across the United States.
The company's offerings encompass life insurance, health insurance, long-term care insurance, Medicare Supplement plans, retirement plans, and investment products. Mutual of Omaha's commitment to empowering customers to make informed decisions about their financial futures is reflected in its array of products designed to address varying needs at different life stages. The company values innovation, adapting to evolving customer needs, and maintaining a strong presence in the industry.
Mutual of Omaha's emphasis on community engagement and customer-centric solutions has solidified its position as a trusted partner for securing financial protection and peace of mind. Through its long history of service, recognition for excellence, and commitment to fostering strong relationships, Mutual of Omaha continues to be a reliable choice for individuals seeking insurance and financial solutions to support their goals and aspirations.