As blocks of business mature they tend to take lower rate adjustments than carriers who have recently entered the marketplace. Because of this, established carriers frequently resurface with a very competitive rate! Learn more >>


Additionally, many carriers have started pricing their products to attract clients between the ages of 66 - 70 years old. This helps improve risk evaluation and allows for better loss ratio management. Learn more >>

To learn more about the companies we have you appointed with and identifying the most competitive rates in your area, please select the Learn More button below.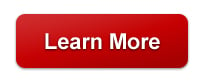 Additional Updates: