Medicare Blog | Medicare News | Medicare Information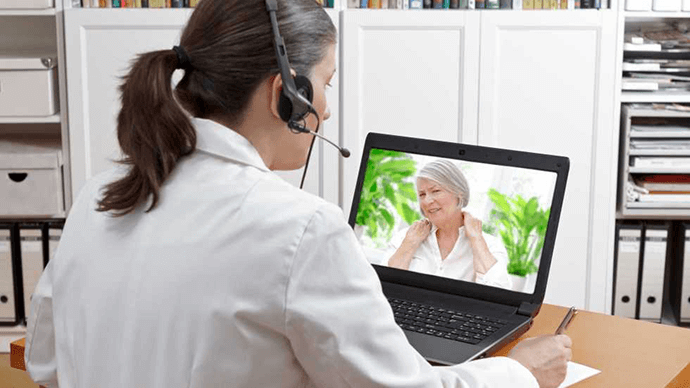 Is Telemedicine Here to Stay?

The answer largely depends on whether Medicare and private health insurers will adequately cover virtual doctor visits once coronavirus outbreaks subside
Telemedicine is having its moment. Over the last few months, millions of people have relied on video or telephone calls to talk to their doctors. But as the pandemic moves across the United States, and eventually recedes in some places, how long will the moment last?
While patients used virtual visits to avoid overcrowded and potentially infectious doctor's offices or emergency rooms, many are returning to face-to-face appointments in cities where the threat has subsided.
And insurance payments for telehealth services, especially at full cost, may only be temporary.
Medicare's coverage of a broad range of services is slated to end when the coronavirus no longer poses a public health emergency. Private insurers, which followed the federal government's lead, could revert to paying doctors for virtual visits at a fraction of the cost for traditional visits, if anything at all.
Some of the nation's biggest insurers, like UnitedHealthcare and Anthem, say they haven't decided beyond September or October on whether to extend the policies they adopted that allowed for coverage in lieu of doctors' visits during the coronavirus crisis.
"The concern everyone in the industry has is that reimbursement is in jeopardy," said Dr. Mia Levy, the director of the cancer center at Rush University Medical Center in Chicago, which treated patients virtually during the height of the pandemic. "Because of telehealth, we were able to stay actively engaged with our patients," she said.
While there is broad bipartisan support for telehealth coverage, Congress would have to pass specific legislation to make some of Medicare's changes permanent.
"Reversing course would be a mistake," said Seema Verma, the administrator for the federal program, which reimbursed doctors the same for virtual visits, including those over the telephone, as for in-person ones and relaxed rules about who can use telemedicine.
About nine million people under traditional Medicare used telemedicine services during the early months of the crisis. Early data does not show wide variations in use by race or ethnicity.
"It was really a no-brainer for us," Ms. Verma said.

Source: View the full article.
Tags: Telemedicine