Medicare Blog | Medicare News | Medicare Information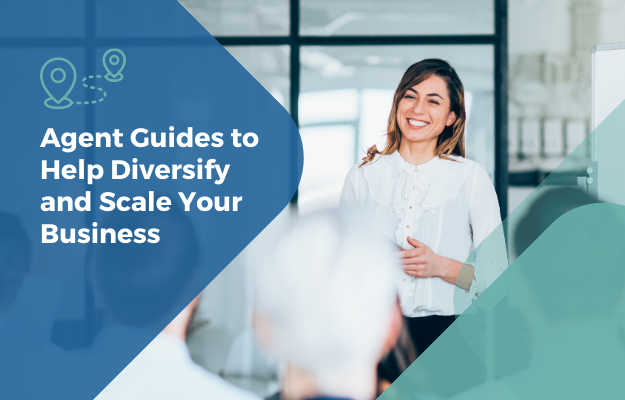 Discover an unparalleled array of valuable resources tailored exclusively for insurance agents serving the senior market. At PSM, we are dedicated to equipping agents with the knowledge and tools they need to excel in this specialized field. From comprehensive educational materials on Medicare to interactive training sessions on sales strategies and compliance, our goal to empower agents with the latest industry insights.

Join our vibrant community and benefit from networking opportunities to foster professional growth. Experience the difference with PSM, where agents can elevate their expertise and better serve their senior clients.

Sample Guides:
Newest Blog Posts | All Blog Posts
Tags: Final Expense, Medicare Advantage, Medicare Supplement, Professional Networking, Guide, Resources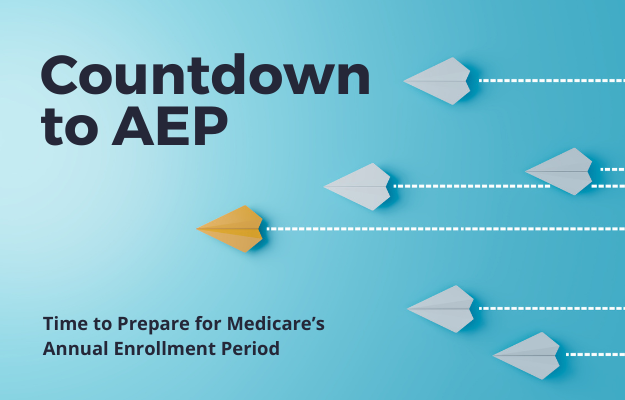 July 7 marked 100 days until the start of Medicare's Annual Enrollment Period – affectionally known as AEP – and it's time to get excited! With new rules and regulations from CMS taking affect and new carrier products to learn and master, it's important that all of us to stay up to date and think through our collective strategies. According to recent statistics, more than 30 million Americans are enrolled in Medicare Advantage plans, making them eligible to sign up or renew their coverage during this AEP and start their new Medicare benefits on Jan. 1, 2024.
The best way to stay informed and prepared for the upcoming enrollment period is through research and leaning in to all the available resources at your fingertips. Make sure to review the new CMS rules and regulations as they are released and familiarize
yourself with the available products. Our CMS Task Force, led by our compliance and legal teams, is hard at work deciphering, analyzing and understanding processes for all of us to remain successful, while keeping compliant. As a reminder, our CMS FAQ webpage is your one-stop resource for rules interpretation, as well as for answers to question many colleagues have already submitted.
Get to know the Medicare products you are selling! Become knowledgeable about the benefits of the different plans available, rate changes heading into 2024, and competitiveness of the offerings in the areas you serve. Check out the new 2024 Medicare Advantage and Part D Rate Announcement Fact Sheet and the 2024 Medicare Advantage and Part D Final Rule – both available on the CMS.gov website.
Now is the time to reconnect with key clients ahead of the AEP 2024 selling season. Take
the opportunity to educate and reaffirm your relationships, while also establishing new ones. Aligned with new CMS marketing rules, this is also a great opportunity to follow best practices in informing clients of any new ancillary products that will be available when the enrollment period begins.
At the same time, now is also the time to start strategizing for how you'll achieve your objectives this AEP, noting the important role this selling season plays in setting the tone for the new year. It starts with recruiting and certifications, and then fleshing out your game plan for how you'll drive productivity throughout the AEP selling season.
Figure out which platforms you want to use, create and organize your promotional materials and plan out how you'll drive activity. Doing this ahead of time will ensure that you are well prepared when the enrollment period begins. And don't forget about our AEP Resource Page as your one-stop shop.
We are prepared to help you execute your AEP objectives

The complexity of the AEP process and the everchanging landscape of health care requires a comprehensive understanding of different types of plans and coverage options, timelines, and deadlines associated with AEP. Preparing your team for AEP is key! PSM's approach - crafted and fine-tuned - takes a holistic approach to insurance distribution, one that allows us to create tailored partnership models with our agents and financial professionals and their affiliated companies to deliver what they and their clients need.

This includes a product portfolio of the nation's best health and wealth solutions designed to meet the needs of consumers' health and financial wellbeing, no matter where they are on their retirement journey.
The start of Medicare's Annual Enrollment Period is just around the corner, and the time to prepare is now. Research the new rules and regulations, familiarize yourself with the different plans, and map out strategies that align with your goals. With the support and preparation from your PSM team, you will be ready and excited to help your clients make the best choices to live a happy, healthy retirement.

The AEP is right around the corner and there are some exciting opportunities on the horizon for 2024. Get prepared early to ensure a successful Annual Enrollment Period. We are here to help!
Newest Blog Posts | All Blog Posts
Tags: Online Enrollment, Medicare Advantage, CMS, AEP, Compliance, 2024, Resources