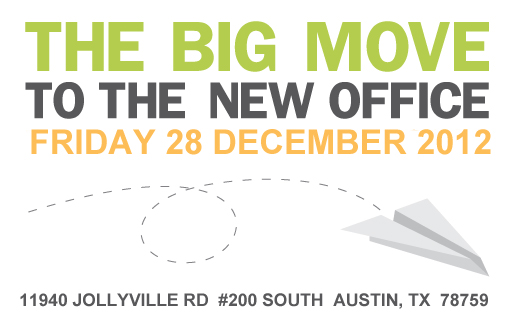 We're Moving!
PSM will be closed Friday, December 28th for our move to a new office upstairs from our current location. Our new address will be:
11940 Jollyville Road #200 South
Austin, TX 78759
Please make sure to update your records with our new suite number.
Please Note: Our Phone and Fax Number will remain the same.
The move will provide more space for growth along with increased resources to continue to offer our agents the best customer service experience in the industry. We look forward to serving all of our agents from our new location in 2013. Happy New Year!