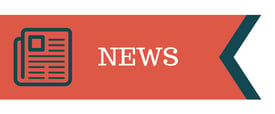 CMS Expands Benefit Flexibility In
Medicare Advantage
Beginning in 2019, MA plans can leverage the new flexibility to partner with community-based organizations to create services aimed at addressing barriers to access to care or avoiding costly care.
The major new flexibilities for 2019 and beyond include:
Benefit Uniformity Flexibility:
In 2019, MA plans can design disease-specific benefits for individuals with certain chronic conditions or other high-risk health conditions if 1) they are available to all enrollees, 2) MA plans use objective and measurable medical criteria, and 3) beneficiaries' diagnoses have been certified by a provider...
Supplemental Benefits:
The previous "primarily health-related" definition has been expanded for supplemental benefits to permit coverage of services to diagnose, prevent, or improve the effects of injuries or health conditions, or reduce avoidable emergency healthcare utilization...
Additional Updates: