Medicare Blog | Medicare News | Medicare Information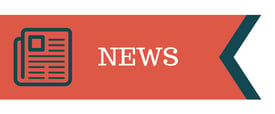 CMS Expands Benefit Flexibility In
Medicare Advantage
Beginning in 2019, MA plans can leverage the new flexibility to partner with community-based organizations to create services aimed at addressing barriers to access to care or avoiding costly care.
The major new flexibilities for 2019 and beyond include:
Benefit Uniformity Flexibility:
In 2019, MA plans can design disease-specific benefits for individuals with certain chronic conditions or other high-risk health conditions if 1) they are available to all enrollees, 2) MA plans use objective and measurable medical criteria, and 3) beneficiaries' diagnoses have been certified by a provider...
Supplemental Benefits:
The previous "primarily health-related" definition has been expanded for supplemental benefits to permit coverage of services to diagnose, prevent, or improve the effects of injuries or health conditions, or reduce avoidable emergency healthcare utilization...
Additional Updates:
Tags: medicare advantage updates, New Med Advantage Rules, medicare updates

Due to the combined efforts of MA plan sponsors working with AHIP, CMS has revisited the telephonic guidance that was issued on August 14, 2014 which prohibited agents from calling existing enrollees to discuss other plan options (Section 70.6). CMS announced last night that they have decided to rescind this guidance. AHIP was able to convince CMS of the many benefits that our agents are able to bring to Medicare beneficiaries by discussing the new, potentially cost saving plan options available to them.
CMS has made the decision to revert to their previous guidance which states Plans/Part D Sponsors may do the following:"Call members to promote other Medicare plan types, (e.g., sponsors may contact their PDP members to promote their MA-PD offerings; sponsors that are also Medigap issuers may marketing their MA, PDP, or cost plan products to their Medigap customers), and discuss plan benefits."
This change is effective immediately and the Medicare Marketing Guidelines will be updated to reflect this change when the next version of the guidelines is published.
This means beginning October 1 you may call your current members and talk about other plan options for 2015! You can also set appointments now to meet with your members after Oct 1, without discussing any 2015 rates or benefits.
Click here to view the official announcement document
Click here to see the Medicare Advantage companies available thru PSM
Source: Humana
Additional Updates:
Tags: New Medicare Advantage Guidelines 2015, New Medicare Advantage Guidelines 2014, New Med Advantage Rules