Medico announces Winter Cash Blast!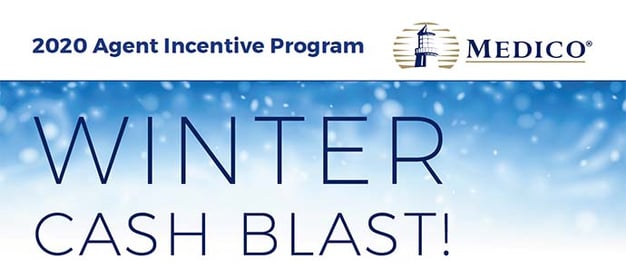 For qualified Medicare Supplement and Hospital Indemnity applications submitted between Jan. 1, 2020, and March 31, 2020.


1. A minimum of five Medicare Supplement applications must be submitted and approved each month to qualify for payout.
2. Internal replacements are not eligible.
3. Applications written in Colorado or South Carolina are not eligible.
Qualifying states:
AZ, IA, IL, IN, KS, KY, LA, MI, MO, NC, NE, NM NV OH, OK, PA, TN, TX, UT, VA, WI, WY and WV.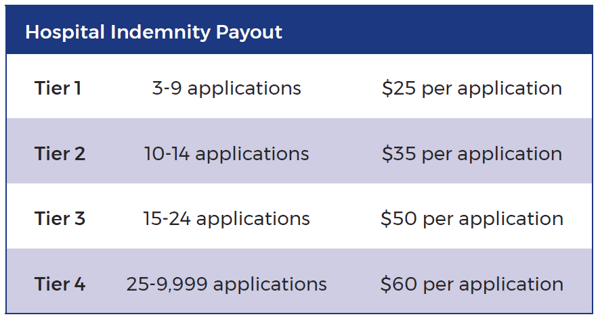 1. An agent can earn a payout in a given month as soon as a bonus tier is achieved with submitted and approved applications.
2. Bonus tiers are counted accumulatively throughout the quarter.
3. Bonus tier payout amounts are paid retroactively on all preceding qualifying applications.
Qualifying states:
AL, AR, AZ, CO, FL, GA, IA, IL, IN, KS, KY, LA, MI, MO, MN, MS, MT, NC, NE, NV, OH, OK, OR, PA, SC, TN, TX, UT, VA, WA, WI, WV and WY.


Not appointed with Medico? Request info here