14 Ways To Generate Medicare Leads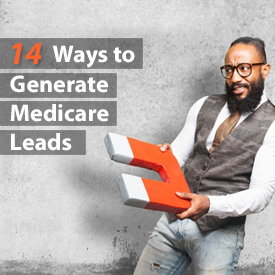 Lead Generation is the process of attracting and converting strangers and prospects into someone who has shown interest in your product or service.
For starters, exceptional lead generation comes from a relentless willingness to experiment with several different tactics, and to combine these tactics across multiple channels.
It's unlikely that you will find just one technique that will pave a path of success to your business. You will likely need to take advantage of multiple channels concurrently.
Broadly speaking, there are 2 categories of lead generation: Inbound and Outbound. We will review the differences between the 2 before discussing some lead generation techniques that may be right for you.
Read the full article that includes the Infographic below: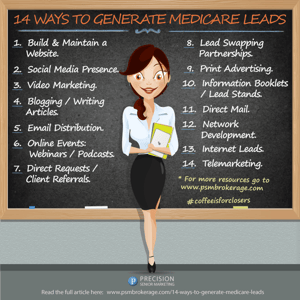 Section Links Include:

Read More: 14 Ways To Generate Medicare Leads
Additional Updates:
Medicare Advantage / AEP Updates: