Medicare Blog | Medicare News | Medicare Information
Tags: Medicare Advantage, Medicare Supplement, Part D, AEP, certification, Field Marketing Organization, IMO, dental plans, Connecture, DRX, Enrollment Tools, Medicare FMO
Discover the Benefits of Working With
An Insurance IMO?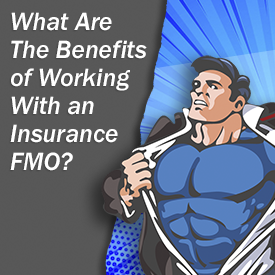 At the most basic level, an Insurance Marketing Organization (IMO) is a company that offers insurance products and services to insurance agents or agencies.
Most IMO's will normally offer services above and beyond insurance products, but the services offered will vary by company.
We will review some of the products and services you should look for, as well as important questions to ask before you start working with an IMO.
Like with any business, having the right support can help supercharge your success.
" Think of an IMO as Your Sidekick for Success."
Section Links Include:

If your potential IMO offers most, or all of the above, ask if any of your associates are already doing business with them. The best reviews come from people currently working with an IMO, who can share their experience and quickly help you determine if it's a proper fit.
It's also a good idea to speak with a rep from the IMO to get an idea what kind of support you will receive, and to get a feel for the attitude of the employee.
Try to get an idea of the turnover rate at the company. A good IMO will usually have a core of experienced marketers that have been there for years.
Choosing an Insurance IMO is like choosing a business partner, and having support outside of the insurance carrier is important while building a block of business. It's important to ensure the IMO will be providing the best products and services for your business.
Even a superhero needs support from time to time. A good IMO can provide that kind of support. Just make sure you do your homework and ensure they have your best interest in mind.
We hope you find the right partner that will help you supercharge your business!
Additional Updates:
Tags: FMO, Field Marketing Organization, Insurance Marketing Organization, IMO