Is Cold Calling Dead? 17 New Prospecting Strategies Salespeople Should Use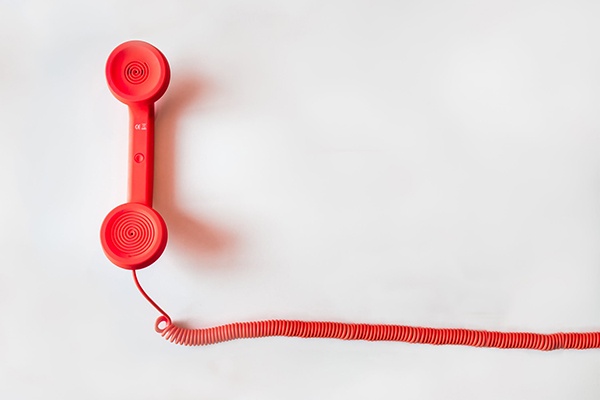 Is cold calling dead? Let's be honest. That answer is "No." Cold calling used to be one of the best -- and only -- prospecting strategies salespeople could use.
But in the past 40 years, a variety of more effective alternatives have emerged. While it's likely naive to say cold calling is never effective, useful, or necessary, it's crucial to elevate the rest of your prospecting strategy so it's never your go-to tactic.
In this post, we'll compare warm calling and cold calling, and discuss how to make calls to prospects you aren't very familiar with more productive -- and less intrusive.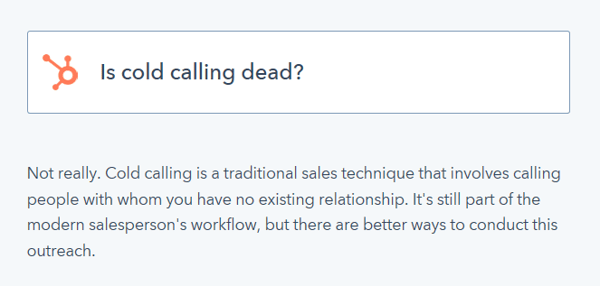 In the words of Mark Twain, rumors of cold calling's death have been greatly exaggerated. Instead, you need to update and finesse your cold calling strategy so you're using all of the resources available to you to build rapport and make a connection. Let's run through the differences between warm calling and cold calling:
Cold Calling vs. Warm Calling
What is warm calling?
"Warm calling" means you establish contact with a prospect before sending them an email. You might connect on LinkedIn, communicate over social media, or have a mutual acquaintance introduce you before you actually reach out to them with the intention of making a sale.
A good prospecting strategy is:
Consistent: It reliably generates new leads.

High-return: It generates a high number of potential customers for the amount of energy and resources required.

Targeted: It connects you with the right prospects, not just any prospects.
What is cold calling?
"Cold calling" refers to calling a prospect you haven't previously made a connection with before sending them an email or calling them on the phone to talk to them about your product or service.
With over 200 million people on the national do not call list alone, T-Mobile releasing data-only mobile packages, and corporations not taking calls unless you have a named contact, it's clear that our desire to speak with people on the phone is dwindling -- especially if those calls are unsolicited.
On top of that, prospects can now research company information, reviews, feedback, and all manner of information online. Cold calling is becoming an unnecessary nuisance -- prospects no longer need salespeople in the same ways they used to.
In fact, it's fair to say that anyone interrupting your day with an uninvited three-minute script is going to have to do some seriously fast and impressive talking to keep you on the line.
The odds aren't on the salesperson's side: Chances are the caller has already had to get creative about how they got through to your desk phone in the first place, and the call itself has probably begun with you being mildly irritated at best.
So, while prospects are annoyed that their days are still being interrupted by cold calls, sellers aren't having a good time either. They most likely have managers who demand more than 20-30 calls a day and expect just as many meetings booked per week.
But expectations and reality could not be farther apart. In sales organizations that rely on cold calling, lead flow is slowing down, the sales team is getting frustrated, and managers are getting increasingly angry.
The Harvard Business Review reported cold calling is ineffective 90% of the time, and more recent research shows that less than 2% of cold calls actually result in a meeting. Assuming a 0.3% appointment-booking rate and a 20% win rate, it would take 6,264 cold calls to make just four sales.
What can the modern business do to protect its future and get new leads without cold calling? The good news is that it doesn't involve a circus act or shameless begging of any sort.
The bad news is that it requires a completely different way of thinking and some serious energy and hard work. Here are 17 alternatives to cold calling salespeople can use to generate leads.
Additional Updates: