How to recruit Agents to Your Downline


& Grow Your Business
Are you ready to hire agents to your downline? It's a big question. If you haven't been down that road yet, in time you will.

An angel on one shoulder says "It's time to grow and start hiring agents to work for you. You can do this."

And the devil on the other shoulder says "Who are you to think anyone would want to work for you? Your doing fine just the way things are, why risk it?"

How do you know when it's the right time? What are some pitfalls you should be aware of?

One things for sure, adding agents to your downline can provide additional income with far less work than if you sold the same policies on your own.

If you are a successful agent, and can teach others the process you've used to be successful, then recruiting agents to your downline may be a good way to grow your business.
Section Links

⍟ What do you have to offer agents?
⍟ What is your company culture?
⍟ What to look for when recruiting agents?
⍟ Hire young agents and train them for success
⍟ Where to find new agents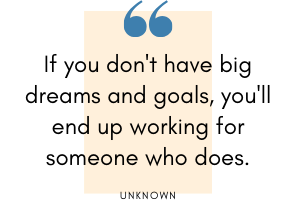 What do you have to offer agents?

Before you make a decision to add agents to your downline, you have to be honest with yourself and your capabilities. Agents have to have a reason to work with you.
If you can't show that you are successful and provide a framework they can follow to help them be successful, then why would an agent work with you?

You will need to decide what you would provide your agents. How will they be compensated? Would you train them, offer office space to work in?

Will you offer leads and provide bonuses?

You will be managing these agents and must have a clear vision of how they could become successful and a plan on how to help them get there.

When agents that work with you become successful, you become successful, so it is in your best interest to put every effort into helping them get there.

It's essential that you have the ability to mentor your agents. You will need the relevant product and sales experience as well as the soft skills required to communicate effectively with your agents in order to help them grow.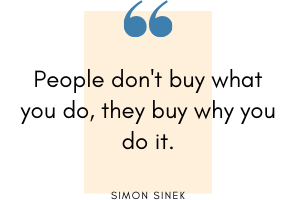 What is your company culture?
It's important to clearly communicate the advantages and opportunities they will have when working with you. It's equally important to share the values, goals and attitude that you represent as a company.
If someone has what it takes to be a successful insurance agent, but has values and goals that are in conflict to yours, then that relationship just won't last.
Even worse. If an agent working under you upsets a client because they were acting in a way not consistent with your company's values, then you could find yourself connected to a situation that doesn't represent who you are.

That type of bad press can wreak havoc on your reputation, and you should do everything in your power to prevent it from happening

Having agents working with you could be a blessing or a curse, depending on the individual.

Searching out agents that share your values and goals will help ensure that the business you grow is a successful and sustainable one.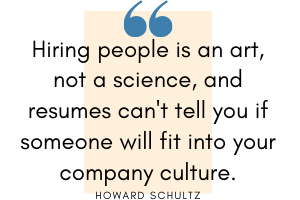 What to look for when recruiting agents?
For starters, you have to know what you want your agents to be selling. Do you want them to sell Medicare Supplements, Life Insurance, Medicare Advantage, Final Expense?

For instance, if you sell Medicare supplement plans and you know an agent who has been selling final expense, then they likely have customers that are also in the market for Medicare supplement plans.
By teaching them what's required to sell Medicare supplements, they could then offer those products to their existing clients, making you and your agents additional income.
Do you want someone to be licensed to sell a specific type of insurance, or are you willing to help them get licensed?

You can find someone experienced in a similar market like described above, or a young promising recruit with no experience at all. It all comes back to what you want from that person, and what level of training you can provide.

Remember, only about 10% of new insurance agents make it through their first 5 years. If you can provide support that can improve those odds, then you have a chance to attract agents and benefit from helping them become successful.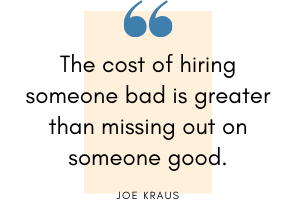 Hire young agents and train them for success
Don't just rely on job postings. People are often very different in the workplace than they are in an interview.
Your best employees will likely come as recommendation from an associate or someone you run into in public that just fells like a good candidate.
I've heard many people mention that they've hired people in various sales related jobs that they encounter throughout their day.

If you find yourself in a restaurant having a conversation with a friendly, young, outgoing, waiter or waitress that seems to really care about the service they provide, I'm willing to bet they won't be there for long.

An individual like that will likely be hired fairly quickly because of the potential that is just simmering under of the surface of that youthful smile.

These hires can often be some of the best you could ask for.
Shaping someone with potential into the perfect employee is much more likely, and profitable, than finding one through job postings.




Where to find new agents
The idea is to get the word out on multiple platforms. Don't just pick one or 2. Make a serious effort to reach as many possible candidates as you can.

Recommendations - The best place to find new employees is by asking friends and associates if they know anyone that fits the template of what you are looking for. This type of recommendation is one of the best source of new hires.

Working Sales People - Another great source of sales employees are those working sales persons that you run into every day. Be ready with a business card and an elevator pitch for potential employees. If you meet a spunky young salesperson with great potential, you want to be able to move quickly before someone else does.
Colleges & Universities - College placement departments are very willing to work with local businesses to get their students real world experience before they graduate. You can give them an idea what you're looking for and they will find the right students for you.

LinkedIn - Great for finding agents in similar fields. LinkedIn allows you to be very specific in what you're looking for.

Social Media - Create a Post letting your connections know what you are looking for and ask them to pass it along. This is the easiest and often one of the most successful ways of recruiting. And it's free. Unless, of course you wish to offer something in return.

Job boards - A little more expensive but still one of the best ways to find recruits who are actively looking.

Events/Conferences - A great way to locate professionals in a specific industry. People at conferences or other similar events are a captive audience. Introduce yourself to some and let them know what you're trying to achieve. Bring flyers or postcards and get them in front of as many people as possible.

These are just a few options, but I think you get the idea.
If you feel you have a template for successful and you like the idea of building a network of agents you can help become more successful, then you might be ready to give it a try.

Just remember to focus on quality, not quantity, and before long you could be expanding your company to a level you never would've imagined just a couple of years ago.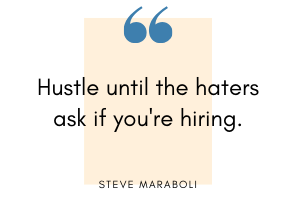 Additional Resources:
7 Ways To Grow Your Insurance Business
How To Sell Medicare Advantage Plans
What Are The Benefits Of Working With An Insurance FMO?
Social Media Strategy For Insurance Agents