'Massive Expansion' in MA Benefits

CMS announced a massive expansion of the supplemental benefit programs that got the attention of home care operators.

"The increase in the number of plans offering these types of supplemental benefits is exciting," said Anne Tumlinson of ATI, a research and advisory firm.

Prior to 2019, non-medical home care agencies had no role in the Medicare Advantage landscape.

According to CMS, there will be 730 M/A plans offering expanded, primarily health-related supplemental benefits in 2021.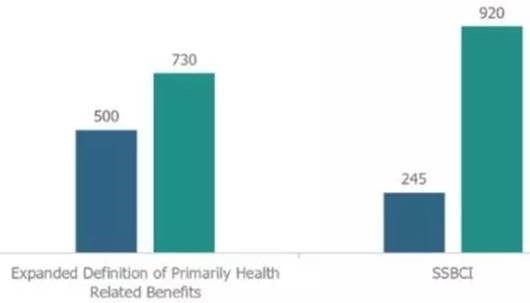 That figure is a 46% increase from the 500 M/A plans to do so in 2020. 920 plans – reaching 4.3 million beneficiaries – will be offering the Special Supplemental Benefits for the Chronically Ill (SSBCI) benefits in 2021, a nearly four-fold increase compared to the 245 plans to do so this year.

SSBCI includes in-home supportive services, but also benefits like transportation help, nutrition assistance and more.

"The fairly significant increase in the number of plans that are offering these benefit signals, to us, that these are here to stay," Tumlinson said.

"This is not a flash in the pan. This is not a fluke. This is now a real, concrete part of the Medicare Advantage program, from this point forward."