Heartland National Hospital Indemnity Plans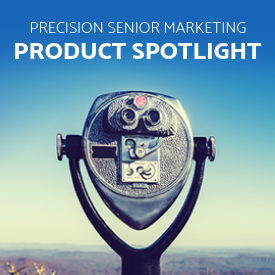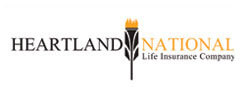 Today in the spotlight, we will review Heartland National's Hospital Indemnity.
Ask any successful Medicare Advantage producer what he is most likely to cross sell with every MA plan sold and you'll hear… Hospital Indemnity.
While medical insurance is good to have, it still leaves gaps in coverage that a policyholder is responsible for. A Hospital Indemnity plan will help bridge the gaps left open from a Medicare Advantage Plan, by providing a direct cash benefit to the policyholder.
Most Medicare Advantage Plans don't cover the first 4 to 7 days of a hospitalization. Per the American Hospital Association (AHA) Hospital Statistics, the average hospital stay cots $8,793, with the average length for adults age 65+ being 5.5 days, according to the National Center for Health Statistics.
For many people that kind of out of pocket cost is not easy to come by. A Hospital Indemnity plan can ease that burden and make for a very affordable alternative to help your clients cover these unexpected costs.
While there are quite a few Hospital Indemnity products available, the Secure Advantage Flex product from Heartland National has some unique features not readily available through other product options.
Unlike many Hospital Indemnity products, the Secure Advantage Flex product from Heartland National offers Guaranteed Issue for ages 64 1/2 to 65 1/2, meaning you get 100% placement on your business for these applicants.
Additionally it offers a 7% Household Discount for qualified applicants to help keep premiums more affordable.
Another key feature offered in this product is an Observation Unit Benefit paying a cash benefit for each day spent within an Observation Unit.
Moving inpatients to an Observation Unit is becoming a more common practice within hospitals today, and many Hospital Indemnity products do not offer this benefit leaving your client open to unexpected costs.
While the Observation Unit Benefit, along with Daily Inpatient Hospital Benefit and Emergency Room Benefit is a standard inclusion for this product, it lives up to its name of Secure Advantage Flex by giving you additional optional benefits to truly tailor the product to your clients' needs.
These optional benefits and riders include:
Lump Sum Cancer Benefits

Ambulance Benefits

Lump Sum Hospital Confinement Benefits

Lump Sum Outpatient Surgery Benefits

Skilled Nursing Facility Benefits

Wellness Benefits

Dental, Vision, and Hearing Benefits
Finally in an effort to make doing business with Heartland National easy, they offer a simple to use electronic application or straight telesales application which can both be used to help complete sales remotely and quickly. However, you old-timers shouldn't fear, they still have a paper app for use, if you prefer.
Combine all of this with competitive rates and a handsome commission including lifetime renewals, and it truly makes an outstanding addition to your senior market portfolio.
Not appointed with Heartland National? I encourage you to learn more and put this in-demand product in your portfolio, request details here
Additional Updates: