Social Security and the Senior Market
"Social Security Benefits Lose 34% of Buying Power Since 2000, According To Latest Study By The Senior Citizens League"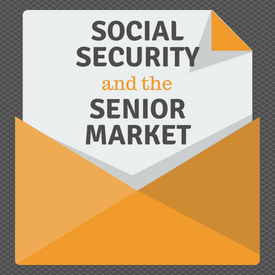 Social Security remains the most stable retirement pillar for about 85% of the population, yet S.S. benefits have lost 34% of buying power since 2000, says the 2018 Social Security Loss of Buying Power Study.
The findings represent a significant one-year loss of 4% in buying power, with the loss growing from 30% to 34% from Jan. 2017 to Jan. 2018. The loss occurred even though beneficiaries received a 2% annual COLA for 2018.
The two expenses that have increased fastest since 2000 are both health care-related:
The average monthly Medicare Part B premium increased from $45.50 in 2000 to $134 in 2018 – a 195% increase


The average annual out-of-pocket cost for prescription drugs rose from $1,102 in 2000 to $3,172.72 in 2018 – a 188% increase
The average retired worker's Social Security benefit is $1,412.14 per month in 2018, or $16,945.68 per year, just $4,805 above the poverty line.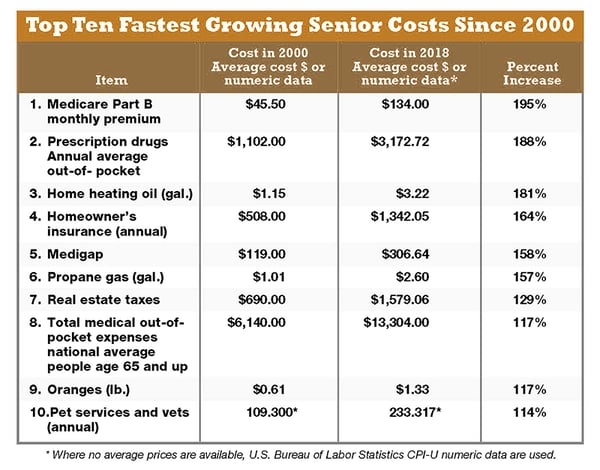 Additional Updates: