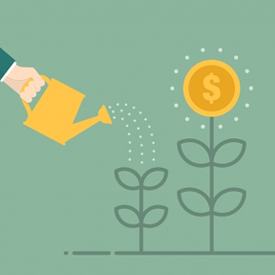 Continued Growth in Medicare Supplement and Medicare Advantage Plans.
Whether you sell Medicare Supplements or Medicare Advantage Plans (or both), now is a great time to be in the senior market. With the continued surge of baby boomers becoming eligible for Medicare, both product lines are growing in in record numbers year over year.
The articles below summarize recent enrollment numbers as well as provide some insight on what to expect going forward.
Medicare Supplement Growth:
CSG Actuarial has compiled information from the NAIC and other sources and is reporting that earned premiums in the Medicare Supplement market in 2016 totaled $29.0 billion, a 6.6% increase over 2015. The total Medicare Supplement lives covered in 2016 increased to $13.1 million, up 5.8% from 2015.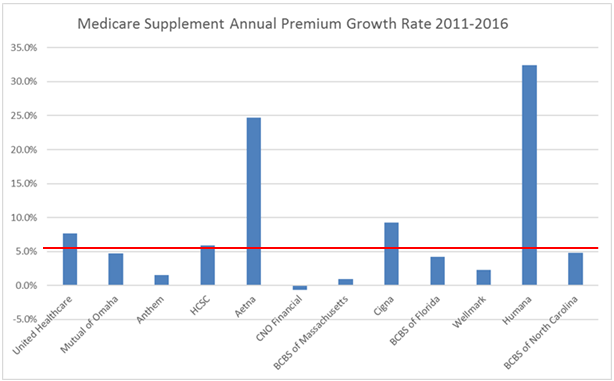 For that time period, market leaders United Healthcare, HCSC, Aetna, Cigna, and Humana grew faster than the overall market. Market leaders Mutual of Omaha, Anthem, CNO Financial, BCBS of Massachusetts, BCBS of Florida, Wellmark, and BCBS of North Carolina grew at a slower rate than the overall market.
To compare the Medicare Supplement plans available, check out this Medigap comparison chart.
Medicare Advantage Growth:
As of February 1, 2017, total Medicare Advantage membership stood at 19,593,341, with a net gain of 1,389,665 members year-over-year, about 10% over 2016 enrollment. About 34% of the 58 million people eligible for Medicare are enrolled in an MA plan. About 68% of beneficiaries are enrolled in one of the 10 largest MA plans. Of the enrollees, about 2.3 million (nearly 12%) are enrolled in specialty plans.
Source: https://www.openminds.com/market-intelligence/news/medicare-advantage-membership-increased-nearly-10-2016/
Additional Updates:
Which CRM is best for insurance agents? Maybe this will help - View

Humana to focus on Part D and Medicare Advantage - View

Press Release: Equitable Life & Casualty acquired by Sterling Investors - View

Aetna releases new Med Supp in Florida and South Carolina - View

Express: Mutual of Omaha weekly updates - View

VALUES quote of the week - View

Skyrocket your Med Supp sales by selling online - View

Free Med Supp online quoting tool for PSM agents - View