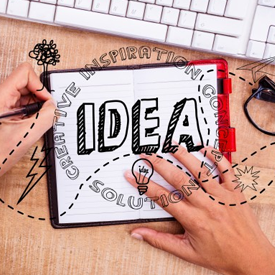 Everyone wants to start a business and increase sales as their business grows. "The key is not to call the decision maker. The key is to have the decision maker call you." - Jeffrey Gitomer
In this article, I will list out 25 of the most effective sales techniques anyone can implement in their business to increase sales and make more profits. Increasing sales volume is not just enough. You need to increase profits as well.
Strategy 1: Use Content Marketing
A few years back, when you had a product or service to sell what did you do to get the word out? You tried press releases, television ads, paper ads, cold calls, banner ads, display hoardings and any other means you could afford. Business went to those who had the largest marketing budgets.
Fast forward to present day, people are no longer paying attention to the thousands of marketing messages that they come across each and every single day. With internet usage on the rise and people becoming more aware, all of these traditional marketing approaches are weakening day-by-day.
Individuals who embrace relationship marketing has already understood the power of content marketing. As compared to traditional methods of marketing, content marketing means getting found by prospective customers rather than trying to push your product or service to the uninterested masses.
With content marketing, there is a host of benefits:
Pre-qualified leads
Lower marketing costs
Higher conversion rates
Higher customer satisfaction
Lower customer acquisition rates
You should embrace content marketing, not just for the benefits. Although it takes time, it's what works very well now, and probably the only marketing technique that will work in the future.
Strategy 2: Use Upsells Effectively
If you are not using upsells, you are leaving money on the table. How many times have you ordered fries just because the sales guy asked you "would you like fries to go along with it?" or perhaps you were given a discount on something when you already made a purchase?
Upsells are very useful to increase sales. Once they buy from you and are in a buying mood, it's easier to close an additional and related sale.
Strategy 3: Create a Product / Solution Which Has Demand
"Supply always comes on the heels of demand." – Robert Collier
This is a no brainer. Understand what your customers want. Is there some product already in the market that delivers the solution to your prospective client? If not, provide it.
If there is already a product or a solution, try to think of a better way to satisfy the needs of the customer. This can be in the form of a better quality product. You can even bring about a twist in the actual offering to make your product more attractive.
Read all 25 Techinques to Increase Sales
Source: http://conversionchamp.com/sales-techniques-increase-sales/
Additional Updates:
Free Med Supp online quoting tool for PSM agents -

View